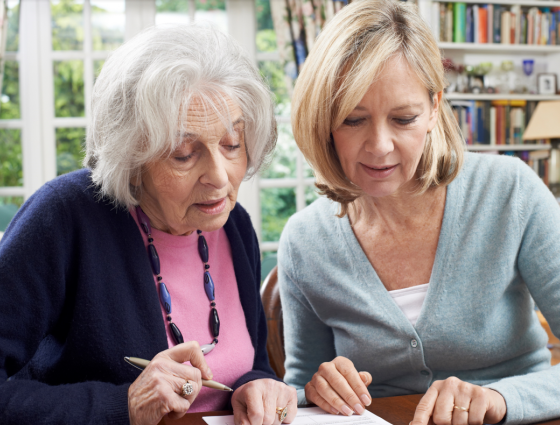 Who are the Targeted Adult Support Team
The team can provide up to 12 weeks of personalised support for adults who are not currently receiving Adult Social Care.
Who can get support?
Worcestershire adults over 18 who have support needs can be referred to the Targeted Adult Support Team by an Adult Front Door Advisor. 
How do I make contact with the team?
First make contact with:
There is no cost for using this service.
The Adult Front Door Advisor will then have a conversation with you:
they will discuss your needs with you to determine which team is most appropriate for you
they will determine whether you are able to access local support through information, advice and guidance
if you have further needs that require more support, the Advisor will refer you on to the Targeted Adult Support Team or to Adult Social Care with consent
if there is a Safeguarding concern, you will be referred to the Safeguarding team. When appropriate consent will be sought and you will be made aware
What might the support involve?
The Targeted Adult Support Team will carry out an initial meeting with you and together you will agree a holistic support plan of up to 12 weeks. 
support through Targeted Adult Support aims to prevent or delay you needing adult social care and to help you to access or engage with local community support and services
the support from the Targeted Adult Support Worker will be delivered to you in your home or a local community setting 
the staff can dress discretely if you do not want it to be evident that you are working with them
if your needs escalate you may be referred on to the Adult Social Care team with consent
What else is available to me?
If you wish to access alternative support, you can search the community services directory.
For further community support or to get in touch with the Adult Front Door Team where an advisor will help you to understand and know how to access what is available in the community.
What do other residents say about the Targeted Adult Support Service
"The referral is quick and easy."
"The Targeted Adult Support worker was amazing, very person centred and empathetic whilst also being very productive, a critical thinker able to overcome complex situations."
"Good communication. joint working. Friendly and approachable. Fast and efficient."
"Responsive, helpful and with a straightforward referral process."
"The Targeted Adult Support worker worked really well with me, keeping me up to date on progress and had a positive impact on my well-being".