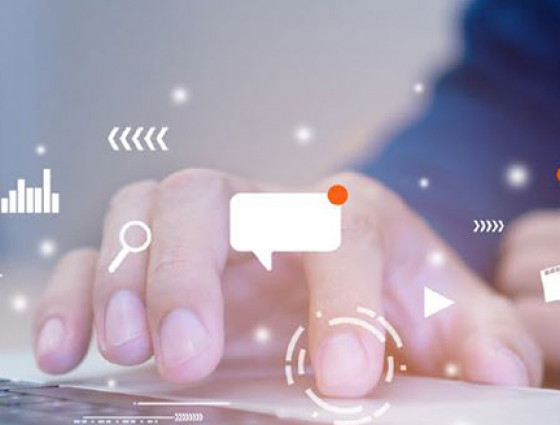 Our customer experience strategy
Our vision is to harness people, process and technology to create an outstanding experience across all channels that is recognised and valued by our customers.
Customer experience refers not just to the services the Council provides but also how customers are treated when they are trying to access those services. As a public service provider, it is important that customers can trust the Council to design services which respond to their needs and the needs of the local area and that these are delivered in a way which provides value for their money.
Digital customer service is not just about technology, it's about having practices and processes which are simple and work. It is about having the appropriate technology which meets the needs of both internal and external users, supports business processes, and is secure, flexible and simple to use, and having the right organisational culture in place which supports and encourages staff to optimise the use of digital to meet the needs of customers.
Today's customers expect customer service that is high quality, available 24 hours a day, 7 dsys a week and in the channel most convenient to them. In a world where the answer to nearly anything and the ability to buy nearly anything is just a click or tap away, customer patience is an extremely limited resource. Customer service demands have therefore evolved with a move away from phone to other digital (self-service) methods, with an expectation of personalisation, self-service and interconnected channels.
Our customer promise
We will make it easy to contact us or access services
designed our customer access points around the needs of our residents, visitors and businesses
where digital access is not appropriate, we will offer alternative ways to contact us or access services
We will be efficient and value for money
delivering services in the most cost-effective and value-added way
We will understand and get things done
aim to answer your query at point of first contact
understand and respond appropriately to your needs
achieve the right outcome without repeat referrals and the need for you to chase
We will be accountable
follow-up on commitments quickly and properly
deliver services in a way that is clear and understood by you
We will be clear
use plain English in all our communications
adhere to accessibility standards
communicate with you digitally where appropriate
We treat you with respect
never compromise the safety of those for whom we are providing services
meeting our statutory obligations
Our customer experience priorities
Priority 1: Easily accessible
Information and services will be available to, accessible to, and usable by, the broadest audience possible, in a sustainable manner, through broad organisational buy-in and a culture of inclusion.
Priority 2: Digital by choice
Using modern technologies to enable digital opportunity, fundamentally improving how we serve our customers and communities.
Priority 3: Simplicity and clarity
Simple streamlined processes designed with the customer at heart for easy access.
Priority 4: Listen and improve standards
Engaging with the community to listen to what they want from our services.
Priority 5: Inclusive access
Ensure the right channels are made available for services, based on customer capability, reach and most efficient methods of delivery.
Priority 6: Right first time
Standardise and consolidate our technology platforms by channel, ensuring they can deliver on a right first time or once and done basis.