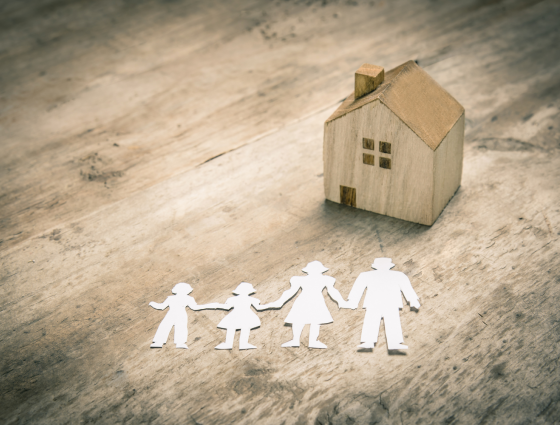 Household Support Fund
Support is available for those households who are struggling with the cost of living.
Support for those most in need
The Department of Work and Pensions (DWP) Household Support Fund (HSF) will provide help to those most in need; like families with children of all ages, pensioners, unpaid carers, care leavers, and people with disabilities who would otherwise struggle with energy bills, food and water bills.
The Household Support Fund is open from 1 April 2023 to 31 March 2024.
I want to know what help is available through the Household Support Fund
Help is available for people across Worcestershire who are most in need. The Household Support Fund maybe able to help with:
financial support toward current energy and water costs
financial support toward energy and water debts only
help to repair, service and replace broken boilers and heating systems
support with food costs or direct provision of food
support with wider essentials
To find more information on support available in your area, please visit:
Please note this is not an emergency support service, it may take a number of weeks for applications to be processed.
---
What won't the fund be considered for?
The fund cannot be used for payment of mortgage costs or to pay off debts. For advice with your finances please contact Citizen's Advice.
To find your local Citizen's Advice please visit Worcestershire Advice Network
---
Can I still apply if I have no recourse to public funds?
Yes, the fund allows us to provide a basic safety net support to an individual, regardless of their immigration status, if there is a genuine need that does not arise solely from destitution, for example if:
there are community care needs
they have serious health problems
there is a risk to a child's wellbeing
---
Will the fund affect my benefits?
No, this support is available to all who qualify and will not affect your benefits. It is also available to people not on benefits where other criteria are met.
I want to apply for the Household Support Fund
Act on Energy give support for energy costs across Worcestershire. You have to be a permanent Worcestershire resident, have an income of no more than £31,000, have no household savings and someone at home has some form of vulnerability e.g. disability, long term health condition, unmanageable debt.
Pensioners on pension credit should have had a one-off payment already. If you have just started receiving pension credit, you will receive a voucher in the coming weeks, and you do not need to apply. This will be issued to you in the form of a voucher directly by the county council.
For additional support for pensioners, carers and those with a disability please contact Worcestershire Advice Network
Further information on the wider local support available can be found on the  Community Services Directory .
---
Can I make an application on behalf of someone?
We the council want to help as many vulnerable people as possible. Sometimes this means a support worker or person helping you can apply on your behalf.
---
Making more than one application
The Household Support Fund helps people every year, you may have applied before and had help, this does not mean you would not be automatically refused help again.
I need help with food and other essentials
Help with food and other essentials may be available, contact your  local District Council  for more information.
For help to find a local food bank visit:
You may have a child who attends school and you don't get a lot of money, for more information about Free School Meals visit: Apply for Free School Meals.
---
Claiming Free School Meal Vouchers during the school holidays
We the council will continue to support families who qualify for a Free School Meal in the holidays until the end of the February 2024. You will need to contact your school directly regarding the issuing of Free School Meal vouchers during school holidays.
Further support with holiday activities and food is also available for families via the Ready Steady Worcestershire programme  Ready Steady Worcestershire.
---
Healthy Start
Healthy Start is a Government Scheme that provides weekly vouchers to parents and can help you if you're pregnant or have a young child under four. These vouchers can be spent on milk, fruit and vegetables and infant formula milk at your local shops and supermarkets, as well as offering coupons for free vitamins too.
For more information about the scheme, visit Healthy Start.