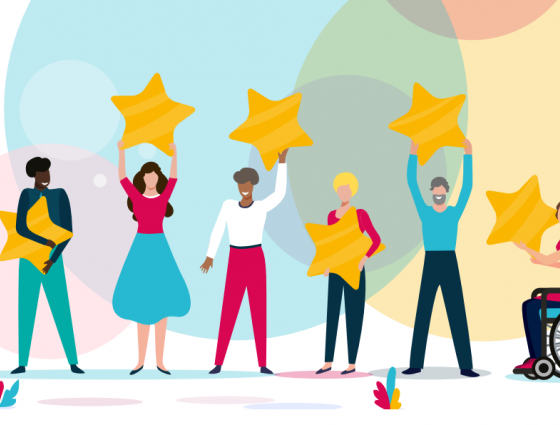 Equality, Diversity and Inclusion
The County Council is committed to equality of opportunity for all citizens and celebrates the diversity of all its residents.
Equality
This is treating people fairly. The law seeks to prevent and eliminate unlawful discrimination for people who have one or more of the following protected characteristics. These areas are age, disability, gender reassignment, marriage and civil partnership, pregnancy and maternity, race, religion or belief, sex, and sexual orientation.
Diversity
This means "variety". Valuing diversity means valuing people and recognising that everyone is unique/different but of equal worth.
Discrimination
This is treating a person, without a justification, less favourably than another, particularly because of one's feelings, assumptions or prejudices about the characteristics, attributes or circumstances of that person. This can include certain forms of harassment or abuse.
Equality Impact Assessments
The County Council carries out Equality Impact Assessments (EIAs) when it is planning significant changes which will affect local residents. An example of change would be whether and how services will be provided. Change will always make more of a difference for some groups than it will for others. It is important that we understand how different groups (for example, older people and children) will be affected by our proposals. If we find that our proposals will affect particular groups more than other's we will consider whether we can do things differently to bring about any improvements for them.
It is important that the assessments we complete are thorough and accurate. The Council's Equality and Diversity Manager provides any support and guidance our staff may need when carrying them out. 
Equality Impact Assessments Already Undertaken
See below to read Full Equality Impact Assessments that the Council has carried out. 
Gypsies and Travellers
Race Relations Case Law recognises English Romany Gypsies, and Irish Travellers as ethnic minorities. These do not include New Age Travellers. English Romany Gypsies and Irish Travellers have the same rights to race relations protection as other recognised ethnic minority groups, but most rights are available to all under the Human Rights Act 1988.
Public bodies have a legal duty to promote equality and racial harmony between these groups and others in everything they do, including decision making. Public bodies must also look to Human Rights legislation. This does not mean that Gypsies and Travellers receive special treatment - rather their needs should be balanced against those of the settled community.
The risks of unauthorised encampments
The Policy Towards Travellers is a joint policy, agreed by Worcestershire County Council, the six District Councils and West Mercia Police Authority to determine how encampments set up within Worcestershire are responded to.
Useful links on Gypsies and Travellers
Employment at The Council
The Council is committed to promoting equality and diversity, and ensuring that all appointments are made based on the suitability of a candidate to the role only.
We are a 'Disability Confident Employer', which means we will guarantee an interview to any candidate with a disability who shows that they meet the essential criteria for the advertised role.
In line with the "Rehabilitation of Offenders Act 1974, we do not automatically reject applicants with a criminal record. Every application will be considered individually, taking into account the nature and circumstances of the conviction and the type of work applied for. You will not be asked to disclose 'spent' convictions unless the work requires access to children and vulnerable adults.