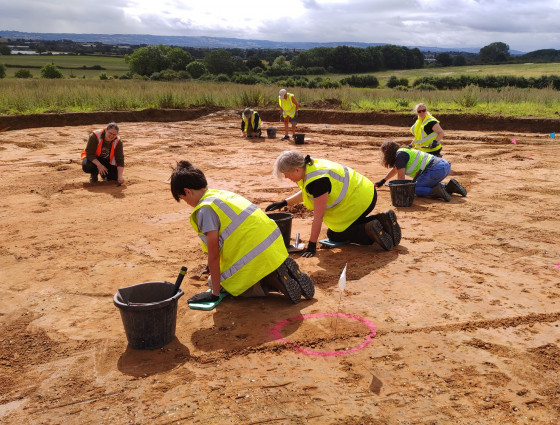 Archive and Archaeology Service
About the Worcestershire Archive and Archaeology Service.
From our base at The Hive, Worcester, we care for Worcestershire's past for the benefit of present and future generations. Our friendly, professional Archive and Archaeology staff can give advice on anything from archival research to historical artefacts. We provide a variety of advisory and commercial, archaeological and archival services to historians, community groups and developers.
Useful links 
Opening Times
The Hive and our self service resources
Monday to Sunday: 8:30am to 10pm
Closed most bank holidays
Original Archive Area
Monday: Closed
Tuesday: 10:00am to1:00pm and 1:30pm to 4:30pm
Wednesday: 1:30pm to 7:00pm
Thursday: 10:00am to 1:00pm and 1:30pm to 4:30pm
Friday: 10:00am to 1:00pm and 1:30pm to 4:00pm
Alternate Saturdays (See Original Archive Area dates open(PDF)): 10:00am to 1:00pm and 1:30pm to 4:00pm
Sunday: Closed
Items can be ordered up to 30 minutes before closing
Historic Environment Record
Friday to Monday: Closed
Tuesday: 10:30am to 1:30pm
Wednesday: Closed
Thursday: 10:30am to 1:30pm