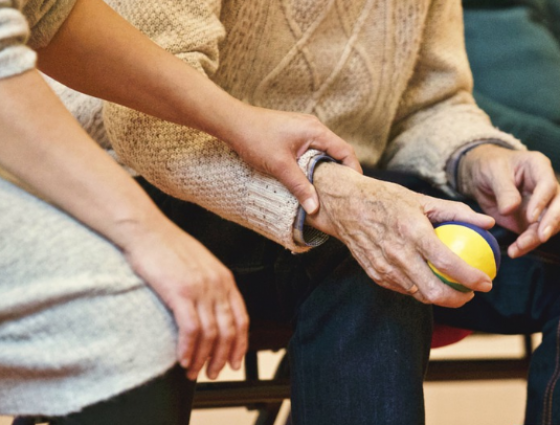 Dementia Support
Support information for those with or looking after someone with dementia.
Dementia support in Worcestershire
In Worcestershire there are a range of support groups and networks to help you. You can also get advice on safe places, transport or when a person with dementia or other mental vulnerability going missing.
Easy read: Dementia downloads
Support
Worcestershire Young Onset Dementia Services
Worcestershire Admiral Nurse Service with Worcestershire Health & Social Care NHS Trust
Admiral Nurses provide the specialist dementia support that families need. They work in the community, in care homes, in hospices and hospitals. The service accepts referrals for all who reside in Worcestershire or are registered with a Worcestershire GP. 
To access this service the person with dementia and the family carer can contact:
Dementia Wellbeing Service
Become a Dementia Friend
Dementia friend is a volunteer who encourages others to make a positive difference to people living with dementia in their community. They do this by giving them information about the personal impact of dementia, and what they can do to help.
Getting out and about
Dementia Meeting Centres
A Meeting Centre is a local resource, operating out of ordinary community buildings, that offers on-going warm and friendly expert support to people with mild to moderate dementia and their families. At the heart of the Meeting Centre is a social club where people meet to have fun, talk to others and get help that focuses on what they need. Meeting Centres are based on sound research evidence of what helps people to cope well in adjusting to living with the symptoms and changes that dementia brings.
If you would like to find out more about the UK Meeting Centre Support Programme and/or the Worcestershire Meeting Centre Support programme please email: meetingcentres@worc.ac.uk
Dementia friendly places and communities
In Worcestershire we have dementia friendly towns, supermarkets and businesses. Look out for information in your local community. It may be that your local supermarket has a slow lane with extra help in place for people living with dementia. The Dementia Action Alliance lists the current organisations that are part of the dementia friendly community.
Accessible places
Travel Wallet scheme
The Worcestershire Travel Wallet is a scheme to support people with various disabilities to make best use of public transport by helping overcome some of the communication barriers that they can face on a daily basis. 
Safe places
The Safe Place scheme gives vulnerable people a short term 'Safe Place' to go if they are feeling threatened or upset when out and about in their local town.
NEW Lifeline scheme
NEW Lifeline scheme is a community alarm service which provides peace of mind 24 hours per day, 365 days per year to vulnerable people in Bromsgrove District and Redditch Borough.
The Herbert Protocol - when a person with dementia or other mental vulnerability going missing
The Herbert Protocol is a national scheme adopted by police services and other agencies across the country.
It is a simple risk reduction tool to be used in the event of a person with Dementia or other mental vulnerability going missing.
It consists of a form that contains vital information about a person at risk that can be passed to the police if the person is reported missing.