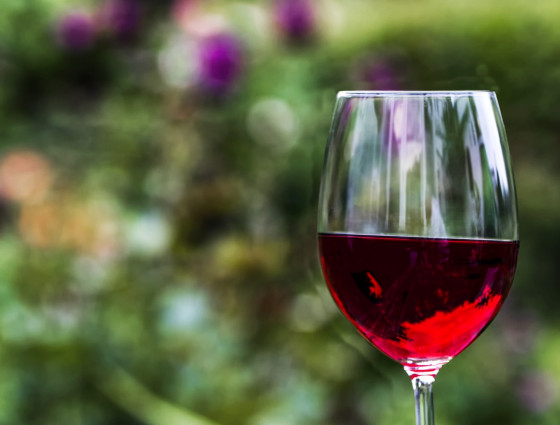 Trading Standards - Age restricted products
Information about age restrictions for products and how they protect the underage person.
Age restricted sales
advice for parents and young people
advice for business
taking steps to prevent underage sales
Electronic cigarettes, known as e-cigarettes or vaporisers, are battery-powered devices that mimic the action of smoking, offering nicotine (in most cases), but without the toxic effect of tobacco smoke. They have been in the UK since 2007 and are very popular with children.
Read this useful guide about vaping and e-cigarettes: the facts for parents and carers (PDF)
Further guidance
Advice for parents and young people
Many parents worry about their children smoking, drinking alcohol or taking drugs. When is the right time to talk to your children?  Young people may also want advice about these subjects and may find it difficult to talk to their parents.  The information below gives lots of advice and information to help, we have also included some web links which provide further information.
Tackling Underage Sales
Age restrictions for products are brought in by the Government to protect the underage person. The impact of underage drinking and smoking can be devastating on the health and development of the individual.
It is a criminal offence to sell an age-restricted product to someone who is underage. The punishment can be a fine of up to £5000 or 6 months imprisonment.
Communities can also be badly affected, particularly by underage drinking which can often lead to anti-social behaviour and a fear of crime. Worcestershire County Council Trading Standards Service works with West Mercia Police and other departments within the Council to tackle these issues.
Trading Standards test purchasing volunteers
The Service carries out test purchases to check retailers are complying with the law and not selling age-restricted products to underage persons.  These exercises involve a young person attempting to buy an age-restricted product such as alcohol, tobacco, solvents, knives or spray paints
This would be an excellent opportunity for those considering a career in 'enforcement' whether it be for the Police or another agency. It can also illustrate 'community service' for those doing Duke of Edinburgh awards and similar schemes, and can be used as evidence of key skills for job applications and university entrance forms.
All volunteers will be trained in what to say and do on the exercises and will be supervised by an officer at all times.
If you are aged between 14 and 16 and a half years old and would be interested in carrying out test purchases under the watchful eye of the Trading Standards Team, please get in touch using the 'Contact' details provided.
Reporting Underage Sales
If you have witnessed the sale of age-restricted products, or believe a business is selling age-restricted products illegally, please get in touch using the 'Contact' details provided.  All contact will be treated in confidence.
Links for parents and young people: 
Sales advice for business
The Trading Standards Service is responsible for enforcing underage sales, this is addressed by inspection visits to businesses and the provision of advice and guidance, the investigation of complaints and undertaking test purchasing operations using underage volunteers in line with the test purchasing code of practice.
General guidance on the sale of age restricted products
There are laws that restrict the sale of certain products and services to underage people This guide introduces you to these age-restricted products and services and the minimum age of the young people you can legally sell them to. You will also find essential information on what you can do to prevent the sale of age-restricted products and services to underage people and stay on the right side of the law.
Minimum legal age
There are many laws that deal with the sale of age-restricted products and services. Some products such as alcohol and fireworks require you to obtain a licence before you can legally sell them. To help you to work out which laws you need to comply with, first check the table below to see if there are any products or services you sell or intend to sell that are age restricted and what the age restriction is. 
| Goods  | Age restriction |
| --- | --- |
| adult fireworks and sparklers      | 18 |
| aerosol paint  | 16 |
| alcohol  | 18 |
| Christmas crackers  | 12 |
| crossbows  | 18 |
| knives / axes / blades      | 18 |
| lighter refills containing butane  | 18 |
| liqueur confectionery  | 16 |
| lottery tickets / 'instant win' cards      | 18 |
| nicotine inhaling products | 18 |
| party poppers and similar (except Christmas crackers) | 16 |
| petrol      | 16 |
| sunbeds  | 18 |
| tobacco  | 18 |
| video recordings (dependent upon classification) | 12-18 |
| video games dependent upon PEGI rating  | 7- 18 |
Taking steps to prevent underage sales
If you sell age-restricted products to a person under the minimum legal age, you may commit an offence under the relevant law. The penalties can include a fine or even imprisonment. There are laws that give you a legal defence, which is often referred to as the 'due diligence' defence. 
You must prove that you took 'all reasonable precautions / all reasonable steps' and exercised 'all due diligence' to avoid committing an offence. 
This means that you are responsible for making sure that you and your staff do not sell age-restricted products to people under the minimum legal age. You can do this by setting up effective systems within your business. 
These systems should be regularly monitored and updated as necessary to identify and put right any problems or weaknesses, or to keep pace with any advances in technology. 
Key best-practice features of an effective system include: 
Age verification checks
Verify the age of potential buyers by asking to see an identity card that bears the PASS hologram (the Proof of Age Standards Scheme (PASS) is the UK's national proof-of-age accreditation scheme supported by the Home Office, the Association of Chief Police Officers (ACPO), and the Chartered Trading Standards Institute (CTSI).
Challenge 25
In England and Wales you can participate - or must participate as a licensing condition if you sell alcohol - in a scheme to carry out age verification checks on anyone who looks younger than 25. 
Staff training
Make sure your staff receive adequate training on underage sales. Keep a training record and make sure the training is regularly updated
Use of till prompts
You can use prompts that appear on the till when an age-restricted product is scanned to remind staff to carry out age verification checks
Store layout, signage and CCTV
Keep your age-restricted products where they can be monitored by staff. For example, fireworks stored on the shop floor must by law be kept in a secure cabinet. Ensure you have adequate signs to inform consumers of the minimum legal age to purchase. You are legally required to display notices for tobacco and fireworks
Keep and maintain a refusals register
This means keeping a record (date, time, incident, description of potential buyer) where sales of age-restricted products have been refused. This helps to demonstrate that you actively refuse sales and have an effective system in place.