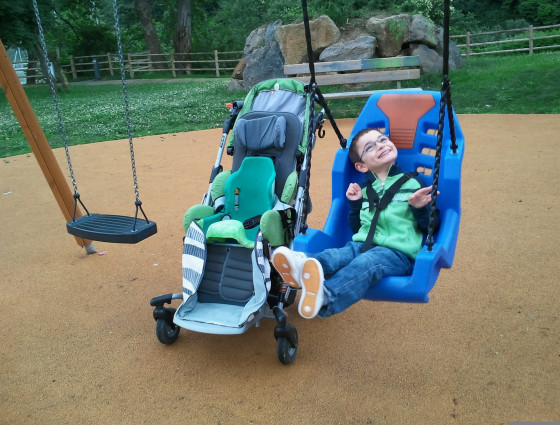 Childcare for children with SEND
For children who have an Education, Health and Care Plan or receive Disability Living Allowance.
If your child has an Education, Health and Care Plan (EHCP) or receives Disability Living Allowance (DLA) they are entitled to up to 15 hours a week of free childcare from the term after their second birthday.  If your child doesn't have an EHCP or receive DLA, there are other criteria that might mean your 2 year old could receive free childcare. From the term after their third birthday, they will be entitled to a minimum of 15 free hours per week. 
Where a child with Special Educational Needs & Disabilities (SEND) attends a specialist setting (such as a Special School Nursery Assessment Unit or an Early Years Language Class), the funded hours must be allocated to these settings first, before they are used with another setting. If a child attends a specialist setting for less than their free entitlement, children will be able to receive their remaining hours at any other funded setting. 
Disability Access Fund
If your 3 or 4 year old is in receipt of a Disability Living Allowance (DLA) then your childcare setting can access a Disability Access Fund. This is £800 per year that goes to the childcare setting of your choice to enable them to meet your child's needs. You will need to say on your Parent Declaration Form that your child receives DLA and provide a copy of the DLA letter to your setting as proof.  If you are using more than one setting, you must decide which receives the Fund (it can only go to one setting). You will get a Parent Declaration Form from your childcare setting.
Early Years support for younger children
Worcestershire Children First Early Years team works with early years and childcare settings in Worcestershire to ensure all children access high quality early years education and care to support individual children to achieve their maximum potential in learning and development. 
The Early Years Inclusion Team can also provide support to children known to Worcestershire's Preschool Forum.