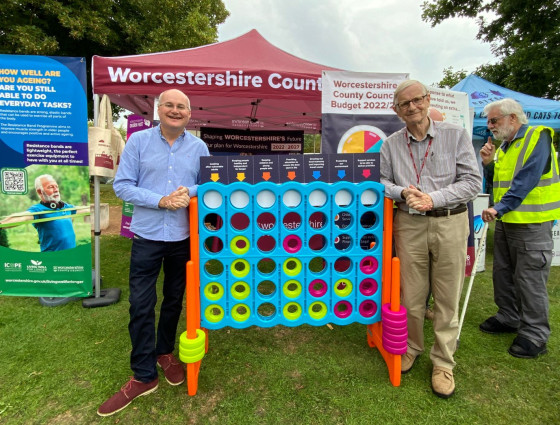 Your roadshows 2023
Each year we head out on a tour of Worcestershire to speak to residents at Roadshows across the County.
The 2023 Roadshows have now concluded. We are seeking to rearrange the two Roadshows that had to be cancelled due to circumstances beyond our control in the Kingfisher Shopping Centre, Redditch and the Crowngate Shopping Centre, Worcester. We will publish any new dates soon.
You can still have your say online
You can still have your say on this year's themes digitally. Your feedback is valuable and anonymous and could help us shape our future priorities and services we provide.