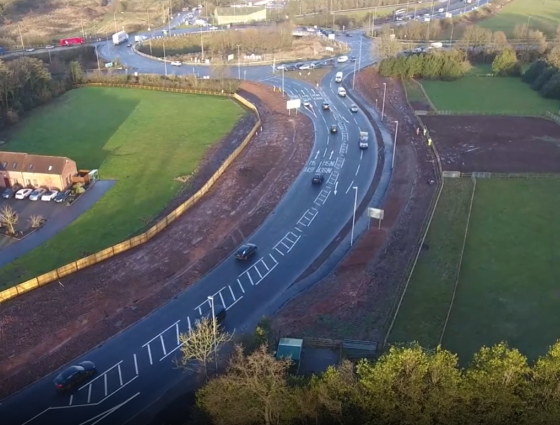 Phase 3 of A38 BREP improvements
Read about the various stages and processes involved with this Phase of the improvements.
Worcestershire County Council was successful in gaining approval for more than £43 million to invest in improvements to the A38 in Bromsgrove.
The ambitious scheme will help to tackle congestion, improve local journey times, encourage active travel and support new jobs and homes.
The A38 currently experiences significant congestion at peak times leading to unreliable journey times for residents and businesses and is set to worsen if the improvements are not made.
The project will see capacity improvements at key junctions together with localised road widening, thereby helping to improve traffic flow and reduce unnecessary bottlenecks along the route between Junction 4 of the M5 to the north and the A38/B4094 to the south. Improvements will be made to cycling facilities including the provision of an active travel route between the train station and the town centre which will include new road crossings.
This will improve safety and provide more options for active travel.  Real Time Information will be installed at bus stops along key routes crossing the A38 which will provide passengers with live updates to help them plan their journeys better
The total cost of the scheme is c£50 million, with the Department for Transport committing to provide just over £43 million and Worcestershire County Council providing the remainder, largely funded by contributions that developers are required to make to improve transport infrastructure.
For any comments or questions please contact our Major Projects team
 

A38 Bromsgrove Route Enhancement Programme FBC
The appendices to the Full Business Case (FBC) are available on request. For any associated Appendix please contact Major Projects team.