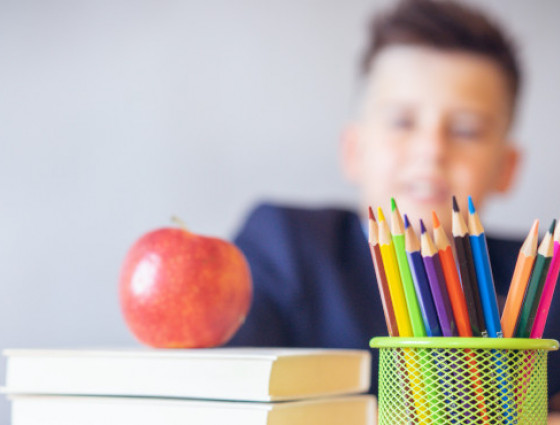 What is a Virtual School?
The Virtual School is a statutory service which exists to promote high aspirations for our children placed in care and previously looked after.
The Virtual School is a statutory service which exists to support and challenge all those involved in the children in care.  As of May 2022 we currently support 572 compulsory school age and 127 pre-school and 181 Post-16 students (this can change daily).  It works closely with colleagues both in education setting and social care.
The Worcestershire Virtual School supports children looked after aged from 2 years old to 18 years old to raise standards and improve educational outcomes with a network of staff supporting colleagues and agencies in these areas. Post-16 Learning Advocates are a new additional to the Virtual School they support young people through a Personal Progression Plan.
Worcestershire Virtual School Safeguarding Policy
The purpose of this policy is to provide a secure framework for all staff in safeguarding and promoting the welfare of those pupils who are part of the Virtual School (VS). Our school recognises that the safety and welfare of children is paramount and that we have a responsibility to protect children in all of our schools' activities. We take all reasonable steps to ensure, through appropriate procedures and training, that all children, irrespective of sex, age, disability, race, religion or belief, sexual identity or social status, are protected from abuse.
Within Worcestershire Virtual School our main function and aims are
to monitor and track the educational progress and achievement for every child in care of Worcestershire Local Authority via the use of the Personal Education Plan and the PEP process
to challenge schools, settings and other professionals where provision is not good or where aspirations are not high enough
to promote inclusion and equality of access for all Children Looked After which includes having robust procedures for all CLA to have swift access to a school placement, raising attendance and reducing exclusion
our overall aim is to close the attainment gap between children looked after (CLA) and their peers by providing support and challenge to those involved in their education and care to ensure their needs are understood and appropriate interventions put into place - we strive to accelerate progress and age-related attainment or better by suggesting and/or signposting to academic and social, emotional and mental health interventions to support this aim
We strive to
create a culture of high educational aspirations with all partners
ensure CLA have access to a suitable range of high-quality education placements (avoid drift and delay in providing suitable educational provision)
ensure appropriate information about a child's mental health, emotional well-being and SEND is available to their education setting so that appropriate and effective support can be provided
ensure that every CLA has an up to date, effective and high-quality PEP that focuses on education outcomes 
promote the physical, emotional and mental health and well-being of all CLA
consider and act on the views of children and young people 
support the preparation of CLA for adulthood and independent living 
Who are the Virtual School?
We are Worcestershire Children's First employees working within Worcestershire Virtual School team who support these areas: Early Years, Reception, KS1-4, and Post-16. You can contact us via our Lync number or individual email addresses. For more information and contact details see our team page.
Expectations of the Virtual School for other services
The expectation from the Virtual School is that all professionals have a continuous dialogue with their Learning Advocate so that the student is supported in the best possible way. We need to be informed of any issues regarding education and home placement.
We expect school and social workers to complete their sections of the PEP/ PPP at least three days prior to the PEP date. Both PEP/PPP completion and processes are covered in other tutorials.
Virtual School inspection
In June 2019 the Virtual School was inspected as part of the Local Authority Children's Services inspection, the findings are as follows:
Children and young people make good educational progress in care. Those who do not attend school have prompt access to suitable, good-quality registered alternative provision.  Children's progress is closely reviewed through personal education plans which have well-written targets, and this is an improvement since the last inspection. Urgent action is taken if children are missing from education or if their attendance reduces.
Schools and other education providers are accountable for the educational outcomes of the individual Children Looked After who attend their school. Schools and Early Years providers receive Pupil Premium Plus funding to help meet their responsibilities to deliver the best possible education for children placed in the care of the local authority. Ofsted will also check the progress and attainment of Children Looked After as part of every inspection process.
Children placed in care will have experienced turbulence and disruption in their lives and will usually require a range of additional support and backing to achieve their full potential.  They may also move school more frequently than their peers. This means they often need additional support during transitions to make sure their learning and progress is maintained.
Most schools may only have a small number of pupils who are currently in care, it is important that all schools are aware of their statutory responsibilities, how they should work in partnership with the local authority and can draw upon the support of The Virtual School. The Virtual School is a core statutory function of every local authority and the Virtual School Headteacher holds overall responsibility for the education outcomes for every Child Looked After regardless of their age, stage or the setting they attend.
There is much work to do to raise achievement and to improve the life chances of our Children Looked After. This can only be done by working together in partnership, sharing responsibility and involving everyone. The child is at the heart of all our work and their voice must also be heard in this process
Virtual School Annual Report
The purpose of the Annual Report is to detail the work of Worcestershire Virtual School and the wider outcomes for Worcestershire Children Looked After and Previously Looked After for the academic year 2021 to 2022.
This report is full of achievements and we are proud to share it widely with everyone interested in the education of our looked after children and previously looked after children. We want them all to be successful so that when they leave school their lives continue to develop.
We want schools and support services to see themselves as advocates and to recognise what a consistently good job they do for their children in care and previously in care. We hope that you find our report helpful and informative.