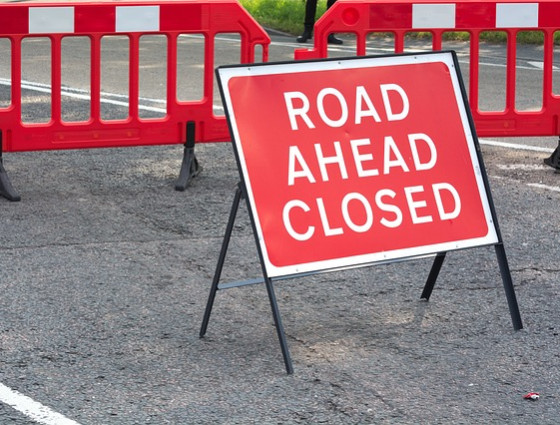 Events affecting the highway
Highways welcomes and encourages high quality events throughout the year from large festivals to small community events, find out more here.

Whom do we contact to close the road?
In Worcestershire, the application to close a road should be through your local District Council using their Town and Police Clauses Act 1847 powers. To find out who your local council is visit the Government webpage at Apply to Hold a Street Event and put in your postcode. 
In all other circumstances where a road closure is not required but the event will affect the highway, organisers should apply to the highways department by contacting us with all relevant information e.g., time, date, map of route or location (KML file if possible*), etc. 
(* KML is a file format used to display geographic data in a browser. WCC coordinate activity on the highway and book road space via One.Network which is open to the public).
Setting up temporary signs on the public highway
Homemade signs are not permitted, please ensure any signage conforms to Chapter 8 of the Traffic Signs Manual. For support with this please contact a local traffic management company who can then apply to the Traffic Engineering Team or our permission to install signage on our highway, produce them, erect, and remove them to legal standard.
Will a road closure application for an event cost money?
You will need to contact the relevant local district council to obtain this information. 
When do I need to apply?
Worcestershire County Council Highways can only consider the approval of your event, on receipt of the correctly completed documents. Events should be planned in good time (at least 3 months in advance for major events), so it is important to inform us of your event as soon as possible.
 
Why do I need to register my event?
There are many activities undertaken on the public highway including works for utility companies, works to maintain the highway itself and events such as parades, markets, festivals, sporting events and street parties. Additionally, there are break downs, accidents and other incidents involving the emergency services where the road is closed. To help you have a successful event, we need to know about it. Whilst we offer no guarantees that delays will not be experienced, we will have a better chance of co-ordinating activities if you tell us about your event.