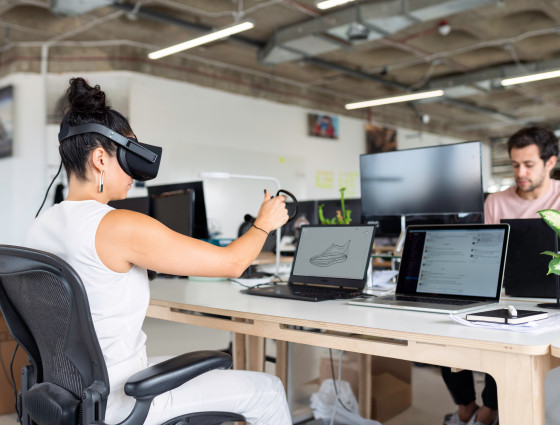 Innovation Worcestershire grant
Funding to help businesses develop innovative products and processes.

---
Embracing innovation and developing new products, services or technologies can help set you apart from the competition and tap into new markets. Whether you're looking to develop a revolutionary product or service, streamline your processes or implement new technology, the innovation grant will be able to help you do just that.
How much grant funding is available in my area?
Funding available in your area:
Bromsgrove District £2,500 to £20,000
Malvern Hills District £2,500 to £15,000

Redditch Borough £2,500 to £20,000

Worcester City £2,500 to £15,000
Wychavon District £2,500 to £15,000
Wyre Forest £2,500 to £20,000
Grants are awarded on a competitive and match-funded basis, meaning the SME will need to provide at least 60% of the total cost of the project. Amounts available is subject to change.
What can the grant fund?
The Innovation Worcestershire Grant can be used to fund a variety of activities, including, but not limited to:
new tooling and equipment
creating a prototype
 product testing and certification
IP/ trademark protection
external market research
new marketing materials
product launch
Am I eligible?
To receive support through the programme, your business must:
be a SME*
be registered to an address in Worcestershire
be below the Subsidy Control threshold of £315,000 over the previous 3 years, including the value of the support
have an innovative activity taking place - new to firm products, services, technologies, or processes or have new to market products/ services
*The definition of an SME eligible for grant funding is as follows:
has fewer than 250 employees;
has either (a) an annual turnover not exceeding €50 million or (b) an annual balance sheet total not exceeding €43 million
25% or more of the capital or the voting rights are not owned by one enterprise, or jointly by several enterprises falling outside this definition of an SME
does not own more than 25% of the capital or voting rights in an enterprise falling outside of this definition of SME
Excluded sectors not eligible for support include:
Primary agriculture 
Schools
Public sector funded organisations
How this project is funded?
This project is part-funded by the UK government through the UK Shared Prosperity Fund and Worcestershire County Council. 
The programme is managed and delivered by Worcestershire County Council on behalf of Bromsgrove District Council, Malvern Hills District Council, Redditch Borough Council, Worcester City Council, Wychavon District Council and Wyre Forest District Council.
The UK Shared Prosperity Fund is a central pillar of the UK government's Levelling Up agenda and provides £2.6 billion of funding for local investment by March 2025. The Fund aims to improve pride in place and increase life chances across the UK investing in communities and place, supporting local business, and people and skills. For more information, visit UK shared prosperity fund prospectus.
How to apply
In this section add in: To apply, please submit an expression of interest via email at grants@worcestershire.gov.uk. You will then receive guidance on the full application processes and a link to the online application portal.
All grant applications are subject to a competitive process and are evaluated against programme and eligibility criteria by a grant appraisal panel.
What our clients say
Hear how local businesses benefited through our previous grant programme.
Surf Works Case Study
Kidderminster company benefits from increased efficiency and sales with the help of grant funding.
View the full case study:
Business support case studies - Surf Works
Watch the video to learn more: