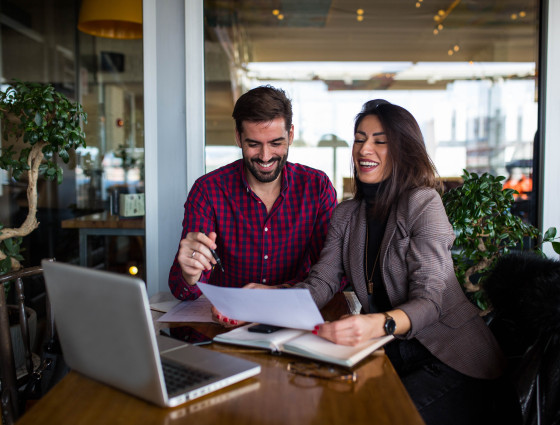 Enterprising Worcestershire business coaching
If you have launched a business within the last 3 years and are looking to further establish yourself in the market - we can help.

---
Early Stage Business Coaching
The specialist coaching support for businesses can help you to establish a strong foundation, help empower you to make informed decisions and guide your business to develop and grow.
Business coaching is available to businesses trading for less than 3 years and will be delivered as bespoke one-to-one support either face-to-face or remotely, whatever suits you best.
The business coaching support is flexible, you can access a minimum of 3 hours and, in some cases up to 10 hours, to meet your business needs.
Am I eligible?
To receive support through the programme, your business must:
be a small to medium-sized enterprise (SME)

has fewer than 250 employees
has either (a) an annual turnover not exceeding £50 million or (b) an annual balance sheet total not exceeding £43 million.
25% or more of the capital or the voting rights in an enterprise falling outside of this definition of SME

have a trading address within Worcestershire
be trading for up to three years
be below the Subsidy Control threshold of £315,000 over the previous three years, including the value of the support
Excluded sectors not eligible for support include
Primary agriculture
Schools
Public sector funded organisations
This support is also available to those looking to start up as a Community Micro-Enterprise (CME) or those that have been operating as a CME for less than 3 years. Full details about CMEs can be found at Community Micro-enterprises.
How this project is funded
This project is part-funded by the UK government through the UK Shared Prosperity Fund, Bromsgrove District Council, Malvern Hills District Council, Redditch Borough Council, Worcester City Council, Wychavon District Council and Wyre Forest District Council and Worcestershire County Council. 
The UK Shared Prosperity Fund is a central pillar of the UK government's Levelling Up agenda and provides £2.6 billion of funding for local investment by March 2025. The Fund aims to improve pride in place and increase life chances across the UK investing in communities and place, supporting local business, and people and skills. For more information, visit UK shared prosperity fund.
What our clients say
Our business Coaching Programme helped local business, Chestnut Infrastructure, to excel. The business has expanded its team, taken on new clients, and gained more confidence in its ability to make decisions since receiving the support.
Watch the video to learn more: