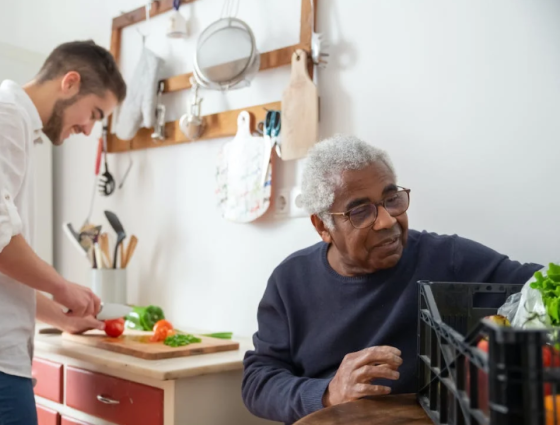 Employing a personal assistant
Advice and guidance for employing a personal care assistant and support for personal assistants.
What is a personal assistant?
A personal assistant is someone who you employ to provide you with care and support. The role is also called sometimes called a 'personal care assistant'.
Personal assistants may be employed to help you with things like:
managing your personal care
preparing food or taking medication
keeping you safe at home
supporting you to go out to do things that you enjoy
They may be paid for either:
You may be able to find an agency who you can pay to provide you with a personal assistant. This is different from a home care service.
You can find out how you get direct payments on our page about personal budgets.
Your responsibilities employing a personal assistant
If you choose to employ a personal assistant, you will have responsibilities as their employer.
Here is some useful information and advice about employing a personal assistant
Training opportunities for personal assistants (PA's)
Qualifications can play a key role in learning and development and there are a wide variety of training available for the adult social care workforce, from entry level into the sector and career progression awards and certificates, to enable workers to continue their professional development through qualifications. 
The following are resources that we have currently identified, some of which are free or available at low cost. This is not an exhaustive list and it will be updated as further information becomes available.
Skills for Care
Range of courses for example moving and handling, care certificate, administering medication, food safety and hygiene in care, infection control, managing behaviour and challenges, PPE, person centred care and more.
National Association of Carers and Support Workers (NACAS)
Membership of National Association of Carers and Support Workers (NACAS) is needed to access these free resources.
Training via your insurance policy
There may be free training available through your employer insurance provider.
Social Care Institute of Excellence (SCIE)
CPD-accredited online courses and are for frontline workers including PA's and family members.
Range of courses including Safeguarding Adults, Mental Capacity Training, deprivation of liberties safeguards (DoLS), dementia awareness, care certificate, reablement for care staff, advocacy (Care Act), dual sensory impairment, personalisation, and infection control.
Community Catalyst
Network of self-employed PA's and small care organisations which offers business support and advice including training.
ACAS
ACAS provide face to face training, e-learning, conferences, and webinars on a variety of topics and have tools and resources and advice and guidance such as employment contracts, job applications and hiring.
Syed and Quinn
Provide training for care staff, care managers, social workers, nurses, Doctors and most care related professions.
First Response
This includes classroom, webinar and online e-Learning. Courses include fire safety, food safety, first aid, health and safety, health and social care (autism Oliver McGowan framework and delegated healthcare tasks), mental health and workplace training.
Age UK training
Includes manual handling, dementia awareness, first aid, fails and frailty, wellbeing and safety as well as a whole range of other courses.Training both online and in person at Age UK Herefordshire and Worcestershire, Malvern Gate Business Park, Bromwich Road, Worcester, WR2 4BN.
Carer Awareness Training
Autism Training
Autism online training free to organisations in Worcestershire from National Autistic Society.
The Oliver McGowan Mandatory Training on Learning Disability and Autism delivered by Skills for Care via eLearning.
Training for people employed with a direct payment
Information and advice around training for people employed with a direct payment in Worcestershire is also available from Barrie Bookkeeping and Payroll Solutions.
Declaration
Information on third party services is provided for information only. These services, web sites and privacy policies are not provided to the council. While every attempt to ensure all information held here is accurate, we cannot accept responsibility for third party services. Their inclusion here is for information only and does not represent endorsement or recommendation by the council.
How to find a personal assistant
Worcestershire County Council, in conjunction with Barrie Bookkeeping, (the council's provider for Direct Payment support), have developed a PA register of those people wanting work as a PA.  This includes a 'pool' of PAs to provide contingency care for you in times of emergency or planned situations.   
If there is nothing suitable for you, then Barrie Bookkeeping will work with you to advertise your requirement and help you to find a suitable PA to employ.
Barrie Bookkeeping will help as little or as much as you need.  Barrie Bookkeeping provide a payroll service too if you need a payroll service.     
This PA register is accessed by calling Barrie Bookkeeping  on 01902 912896 or email them on DP@barriebookkeeping.co.uk
Self-employed personal assistant
If you wish to have the benefit of a PA without becoming an employer, there is the option of using a self-employed PA. The Self-Employed PA must supply you with there Unique Tax reference number (UTR) before they commence any work agreed.
These people work for themselves, or a small organisation, and are usually based in your local area. They promote themselves locally using social media or by word of mouth. Details can be found on notice boards in community buildings or local registers, or directories like:
New services are being developed in Worcestershire with the support of Community Catalysts. Please contact them as they will often be able to advise on suitable solutions to your care needs. 
Alternatives to personal assistants
You may prefer to find an activity or meal service and use your direct payment to access these opportunities to meet your care and support needs.  The directories below may help . Barrie Bookkeeping (see contact details above) will also be able to help you should you have any questions. 
Other sources of information on employing a personal assistant to help with your care