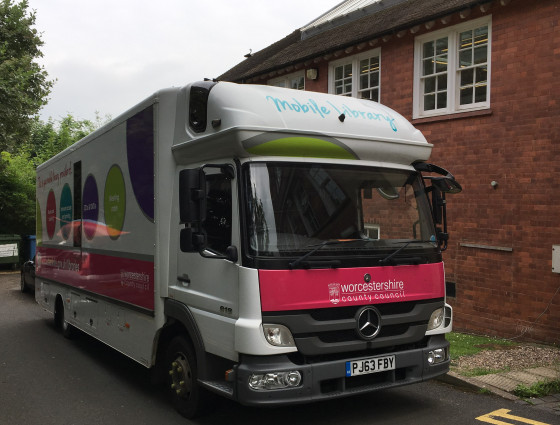 Mobile library
The mobile library visits 160 villages in Worcestershire every four to five weeks. It brings library services to customers who may be unable to travel to a static library.
Search the A to Z of towns and villages visited by the Mobile Library service.
Can't find what you are looking for?
County Mobile Library - Bank Holidays 2023
Monday 28 August 2023 - No Service
Areas affected - Lower Broadheath, Hallow, Grimley, Holt Heath, Great Witley and Abberley
Next Visit: Monday 25 September 2023
Looking for the Library Service at Home?
A volunteer run service that selects and delivers books to the homes of customers who are unable, or find it difficult, to visit a static library or a mobile library stop.
To discuss the Library Service at Home with a member of library staff contact Worcestershire Libraries.