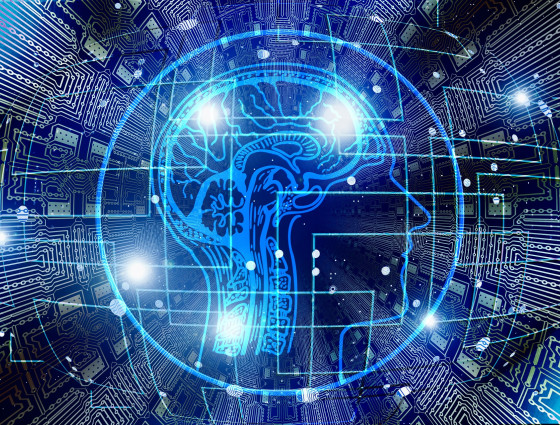 Our developments
Residents, businesses, workers, visitors and students in Worcestershire rightly expect their interactions with the council to be as straightforward, connected, convenient and technologically advanced as possible. Council staff, too, have similar expectations of the tools they use to do their jobs.
We therefore have imperatives to operate as efficiently as possible. These are just some of the digital transformation projects we have developed:
School transport
The School Transport project aimed to improve the end-to-end application process for school / college transport
This service includes:
Online applications for School or College Transport
A range of services were developed: New Applications, Appeals, Replacement or Stolen Passes, Passes No Longer Required, Change of Address
Application Tracker – to allow customers to track the progress of their application
Integration of an online payment system
Review of the website content to enable customers to find information quicker and easier
Creation of a dashboard system for back office staff to manage and administer high volume application requests
The same approach was adopted for Concessionary Bus Passes (pensioner passes, disabled and disabled with companion)
Partner Portal (MASH)
A new portal to enable sharing of Multi Agency Safeguarding Hub (MASH) cases with partner agencies.
These agencies include:
Children's Services, Health WHCT (including CCG), Health WAHT, Adult Safeguarding, Community Social Worker Team, Youth Justice Service, Swanswell and the Police (HAU).
cases can be added by Children's Services to be discussed at MASH and flagged to selected partner agencies for relevant background information to be added
secure communication to partner agencies to inform them of new MASH case, date and time
each Partner Agency Single Agency Chronology of significant events is collated into a Multi Agency chronology for review at MASH meeting
dashboard to manage MASH cases and real time documentation of agreed actions and outcome, enabling timely distribution of minutes
ability to convert to Strategy Discussion if required and ensure required agencies have copies of minutes
minutes available for limited time for partners to download or upload directly to Children's Social Care system (Frameworki), email notification to remind them after 5 working day
Children's services portal
A fully online and integrated application for schools, Education (Babcock) and WCC staff to access and share safeguarding information, raise concerns, raise a school closure and access a range of other services through the "Single View of a Child"
The portal includes the following features:
display education and social care information within a single portal to assist safeguarding of a child.
securely share this information internally and with selected partners, e.g., NHS, Police etc.
role based permissions for viewing appropriate content, e.g., Risk of NEET Indicator
direct integration with Education and Social Care systems (Capita One and Frameworki) displaying real-time data.
search using a range of known details relevant to each user role type.
monitor frequency of searches to enable a 360-degree view of system usage to enable proactive intervention.
Training and development system
This system includes:
customers include WCC staff, Care Homes, Domiciliary Care Agencies, NHS, and a variety of partner agencies
book and pay online for a WCC training course
automatic confirmation on completion of booking and notifications of any subsequent changes
trainers can access a course list and see any delegate's special requirements without having to contact the administration team
reports, attendee lists and feedback forms can be pulled directly from the site saving significant time
£50k saving enabled as a direct result of cutting back manual administrative processes
''The system has enabled a different way of working for me. I am able to access details on available courses, the course content and relevance in one easy to navigate screen" 
(Rose Hannant, Business Support Co-ordinator)
Community Social Worker (CSW) appointment system
An online application that allows professionals to book telephone appointments for social work advice from the Community Social Work Team within the Family Front Door
school professional access via a button on the ChS Portal
non-school professionals' access via the Family Front Door Professionals Portal
allows professionals to interactively search for available slots and book a time that is suitable for them
professional has the opportunity to give details of what they want to discuss in advance so the Social Worker can prepare for the appointment. This gives the professional a better customer experience
Community Social workers manage all appointments through a dashboard
managers have the ability for complete administration of the site – including number of available appointments, duty times, locations of duty Social Workers
appointments can be assigned to individual Social Workers
dashboard is fully searchable and has the ability to be filtered to suit the users
Highways land and property
A fully end-to-end service where customers/ businesses can apply and pay for a range of land/property related searches to determine legal boundaries, extents of responsibility and information for the applicant or location that were previously only available as a paper-based application.
This system:
removed the need for locally held spreadsheet data that was clunky and non-user friendly.
provided targeted communications to key users and helped with immediate take up by the customer
ongoing average of 99% self-service since go live in November 2016.
payment is made online at point of application supporting time savings in processing applications removing the need for pursuing any outstanding monies owed.
service area dashboard created where staff can administer applications and access reports in real time.
"The new process has saved us time in handling and processing applications.  It has enabled us to operate a more efficient and organised system that is also more user friendly." 
(Ed Dursley, Street works Notifications Manager)