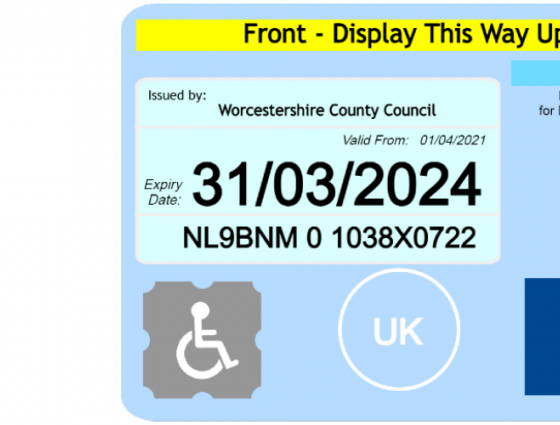 Blue Badge scheme
The Blue Badge scheme helps you park closer to your destination if you're disabled.
In order to qualify for a badge you must be permanently and substantially disabled and provide evidence of this.
There is a £10 charge when applying for a Blue Badge payable by credit or debit card. If you are not eligible you will be refunded.
Applications and managing your Blue Badge
Blue Badge appeals
There is no legal requirement for local authorities to have an appeals procedure in place if someone disagrees with their application being rejected on the grounds of eligibility. However, we have put in place the following appeals process. Find out more about Blue Badge appeals.
View our Blue Badge privacy notice