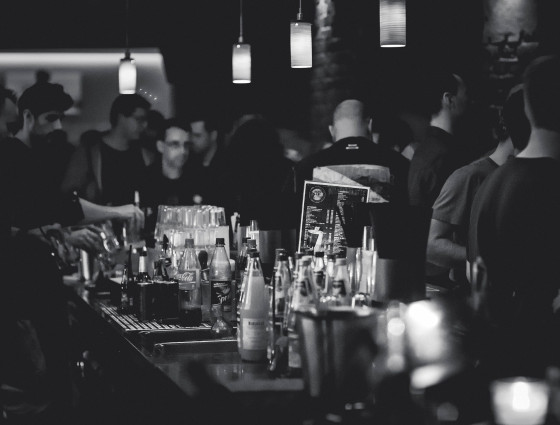 Alcohol use
Information, advice and support for anyone who has a problem with alcohol use.
Alcohol guidelines
The UK Chief Medical Officers' alcohol guidelines for both men and women states that 
to keep health risks from alcohol to a low level it is safest not to drink more than 14 units a week on a regular basis
if you regularly drink as much as 14 units per week, it's best to spread your drinking evenly over three or more days; If you have one or two heavy drinking episodes a week, you increase your risk of death from long-term illness and injuries
the risk of developing a range of health problems (including cancers of the mouth, throat and breast) increases the more you drink on a regular basis
if you wish to cut down the amount you drink, a good way to help achieve this is to have several drink-free days a week
Easy read alcohol guide
Sources of information, advice and support
Having a problem with alcohol can be seriously damaging on your health and on the health and development of your family. There is lots of information, advice and support available for anyone who has a problem with alcohol use:
speak to your GP if you are concerned about your drinking
if you are a young person concerned about your own use of alcohol, or your parent's use of alcohol, you can talk to Childline free: 0800 1111
if you have concerns around a child or young person and feel they may be in need of protection or safeguarding, contact the Family Front Door
if you have reason to believe that a child, young person or yourself is at immediate risk of harm contact the Police on 999
Drinking while you are pregnant
Drinking alcohol at any stage during pregnancy can cause harm to your baby and the more you drink, the greater the risk. For more information visit Drink Aware - Alcohol and pregnancy
Useful advice and tools
Dry January means going alcohol-free throughout the month of January. Feel the benefits of going alcohol free for the month. Download the dry January app
The Lifestyle Advisor service can help you make positive changes to your lifestyle that can improve your health and wellbeing.
Cranstoun Worcestershire
If you're over 18 and want to change your alcohol and/or drug use, or are worried about someone else, we can help.
Contact Cranstoun Worcestershire for free and confidential support:
Cranstoun is commissioned by Public Health to provide the adult and young person's alcohol and drugs treatment service in Worcestershire. You may know Swanswell as the local alcohol and drugs treatment provider for Worcestershire.
Swanswell became part of the Cranstoun Group in 2016 and, as part of bidding for the new service, we renamed our service to Cranstoun. We are the same team with a different name – that means we have the same values and commitment as before and will continue to deliver the services you need.
We believe everyone should have the opportunity to live healthy, safe and happy lives.
Here4YOUth Worcestershire
Here4YOUth Worcestershire is a young person's alcohol and drug service for anyone up to the age of 18 living in Worcestershire. We also offer advice and support for children, young people and family members to cope with someone else's drug or alcohol misuse as part of the Here4YOUth Worcestershire Family Support Service.
Contact Here4YOUth Worcestershire for free and confidential support:
Alcoholics Anonymous
Alcoholics Anonymous is a fellowship of men and women who share their experience, strength and hope with each other that they may solve their common problem and help others to recover from alcoholism.
The only requirement for membership is a desire to stop drinking. There are no dues or fees for AA membership; we are self-supporting through our own contributions. AA is not allied with any sect, denomination, politics, organization or institution; does not wish to engage in any controversy; neither endorses nor opposes any causes.
Our primary purpose is to stay sober and help other alcoholics to achieve sobriety.
Al-Anon Family Groups UK & Eire
Al-Anon Family Groups are for the families & friends of alcoholics who share their experience, strength, and hope in order to solve their common problems.
Find local services on a map