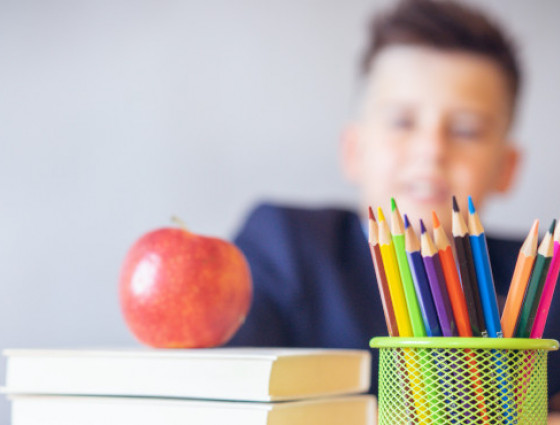 Free school meals
Make a free school meal application online.
Who can get free school meals?
If your child attends a state school, and you get one or more of the following you can get free school meals:
Income Support 
Income-based Jobseekers Allowance 
Support under part 6 of the Immigration and Asylum Act, 1999 
Child Tax Credit, and your annual income is less than £16,190 
Guaranteed Pension Credit 
Income-based Employment and Support Allowance 
Working Tax Credit run-on 
Universal Credit, and your annual household income is £7,400 per annum (£616 per month) or less after tax, and not including any benefits.
Apply online
Universal Infant Free School Meals
All children in Reception, Years 1 and 2 receive Universal Infant Free School Meals, you need to speak to your school about arranging for these to start.
If you are on benefits and meet the criteria, it is worth applying online for children this age, If eligible this way you can receive food vouchers during the school holidays, and your child can attend the Ready Steady Worcestershire School Holiday clubs.
This will also allow the school to claim an extra payment called Pupil Premium, to support your child while in school. If you are not on benefits, there is no need to apply.
After you have completed your application
your eligibility for free school meals will be checked using the Government's automated Eligibility Checking System (ECS) checker the application is processed by the Free School Meal team
if you qualify for a free school meal a message will be sent to you confirming your free school meal award and your child or children's school will be contacted
please contact your child's school to find out how your child's lunch will be served
Please note:  
free school meals cannot be granted to any child until we have received a correctly completed application
entitlement to free school meals cannot be backdated
schools will know if your child qualifies for a universal infant free school meal
How can I ensure my child continues to get free school meals
Your free school meals should continue unless your finances change.
We use the Eligibility Checking System provided by the Department for Education to reconfirm your entitlement. We will send you messages if there are any changes to your child's status. Please note the online checking system only confirms or denies your eligibility to claim free school meals: it does not give us any other information. If we cannot confirm your entitlement through this process, we will contact you to ask you to provide up-to-date evidence of the benefit you receive.
My child has moved to a different school
If your child has moved to a different school during the current school year you will need to make a new application once you have confirmed their start date.
If your child is moving up to a middle or high school their free school meal entitlement with normally move with them to the new school. You do not need to make a new application if you have accepted the school place offer.
If you do not accept the school place your child was offered, then you will need to make a new application.
If your child is starting school in September, you will be told about their free school meals in August.
My finances have changed
If your child has free school meals, and you no longer receive benefits, your child can still have a free school meal until the end of the Universal Credit Roll Out. The Government has said this will be no earlier than July 2025 for the protection period to end. This could be longer and will depend on what school year your child is in. 
We are unable to add any further siblings when you are no longer eligible under the benefit related criteria, however all children in Key Stage 1 children (those in reception, year 1 and year 2) will receive a universal infant free school meal regardless of any changes to your benefit.
Claiming free school meal vouchers during the school holidays
Please note you will need to contact your school directly regarding the issuing of Free School Meal vouchers during school holidays.
The current government scheme for universal infant Free School Meal is not included in the school holiday voucher scheme.
Does your child attend one of these schools?
Bengeworth CE Academy
Bretforton First School
Carnforth School
Hollymount School
Stanley Road Primary School
Woodrush High School
If they do you need to apply for free schools meals directly with the school and not via our online portal.
Further support
Ready Steady Worcestershire provides holiday activities and food at Easter, Summer and Christmas holiday periods. Eligible benefits related Free School Meal Children can attend these activities free of charge.