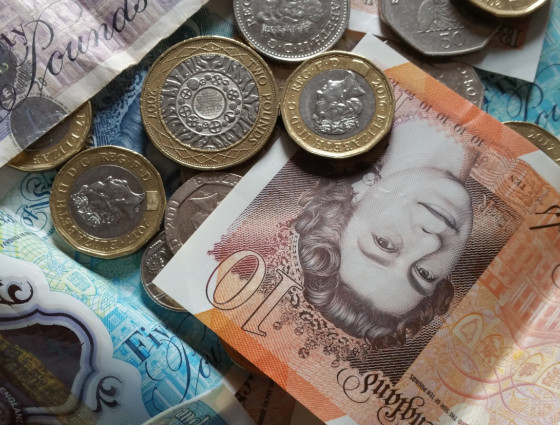 Financial Services team information
Chief Financial Officer Phil Rook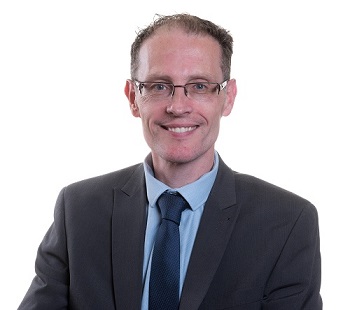 Phil Rook is the County Council's Section 151 Officer and is responsible for the Council's Strategic Financial Planning and Reporting in relation to its annual budget of over £320 million. Working alongside and supporting all areas of the County Council, Phil supports the County Council in understanding the value for money of its services as well as ensuring the County Council maximises its use of resources through the use of innovative financing solutions.
Phil oversees the Strategic Financial Planning and Reporting for the County Council's £100 million annual Capital Programme as well as managing £2.5 billion of investments in the Worcestershire County Council Pension Fund.
Central Accountancy
Maintaining the Council's Medium-Term Financial Plan and Capital Programme, producing the annual statutory statement of accounts, budget reporting and maintaining controls and systems.
Finance Operational Services
Accounts Payable Team
The Accounts Payable Team process invoices and make payments on behalf of Worcestershire County Council and Worcestershire Children First. They make payments to a wide variety of businesses and individuals, and for many different purposes; from constructing new roads, to payments to help support vulnerable people and their families to lead independent lives.
Over 10,000 payments are made each month
Appointees and Deputyships
The Appointees and Deputies Team provide a financial service for adult residents of Worcestershire who live in the community or residential care, lack the mental capacity to deal with their finances themselves and where other means are not available or appropriate. An Appointee or Deputy financial service provided to over 200 clients.
Brokerage
The Brokerage Team work and negotiate on behalf of both WCC and service users to find the best quality care, for the best price from contracted and CQC registered providers, to allow individuals to maintain independence for as long as possible. They also coordinate and administer the payment of the nursery education funding for 2, 3 and 4 year olds.
Over 500 Early Years provider settings are supported
1150 packages of care are purchased every month
Debt Team
The Debt Team are responsible for recovery of payments for all invoices issued by the Council. They ensure the Council's future viability by maximising the level of invoiced income it can collect, ensuring that collection is efficient whilst protecting the most vulnerable in our communities.
In excess of £11m debt recovered in the last 18 months
Deferred Payment Agreements
The DPA Team (Deferred Payment Assessment Team) determine a service user's eligibility for a secure loan against the equity in their share of their former home, to enable them to pay for their long-term nursing or residential care.
400 referrals a year with 80 clients receiving a deferred payment agreement.
More information on deferred payments
Care Contributions Assessments Team
The CCA Team (Care Contribution Assessment Team) are responsible for completing means tested financial assessments, to establish what, if anything, a person can afford to contribute to the care service they receive. They also advise clients of any state benefits that they may be entitled to and how to claim them.
3494 newly referred assessments in the last 12 months
More information on financial assessments
Financial Systems and Control Team
The Financial Systems and Control Team manages and develops the E5 and CP applications. They work with other stakeholders to supporting and enhance these. They develop training and produce ad-hoc reports. The team also is responsible for maintaining and developing the controls and assurance framework supporting the governance of the Council's balance sheet.
There are currently 1577 users enabled on E5
Income
The Income Team process payments on behalf of many different Council services, for example, Schools and Education, Streetworks, Social Care, Registrars, Transport. The team ensures the accurate and timely allocation of funds for the business's operations on behalf of Worcestershire County Council and Worcestershire Children First.
In excess of 30,000 income transactions processed in the last 12 months
Insurance
The Insurance Team is responsible for the insurance service of the County Council. It obtains the wide range of policies required, deals with queries and operational risk matters arising, maintains registers of assets and handles claims relevant to the policies. Claims include third party injury, damage to own vehicles and property and to third party vehicles and property.
292 claims were logged with the team in 2021/22
Systems and Change
The Systems and Change Team are responsible for the delivery of the change programme within FOS which enables and facilitates service improvements. The team has ownership of the all the systems within FOS, excluding E5. They deal with all the system issues and are constantly reviewing any enhancements or developments so we can use systems to provide a better service both within FOS and our external/internal clients.
We support 114 Controcc users
Workflow Business Unit
The goal of the Workflow Business Unit is to provide the best customer experience possible for enquiries of a financial nature. They respond in a timely manner, triaging and signposting to ensure a clear outcome for all parties.
18000 enquiries received in the last 12 months
Internal Audit
Our Internal Audit team provides independent, objective assurance and consulting activity designed to add value and improve the Councils operations. We help the Council to accomplish its objectives by bringing a systematic, disciplined approach to evaluate and improve the effectiveness of risk management, fraud prevention, control and governance processes
Pensions
Pensions Administration
The Pension Administration Service is responsible for managing and administrating the pension records and details of fund members (retired, deferred and active) and employers across Worcestershire and Hereford. Accounting for over £3 billion of fund liabilities.
Pension and Treasury Management
Providing the strategic advice to the Pension Committee and managing the cashflow and investment trade of the Fund, as well as the Council's cashflow.
Service Finance
Providing management accounts and business partnering support to budget holders and senior managers and schools.