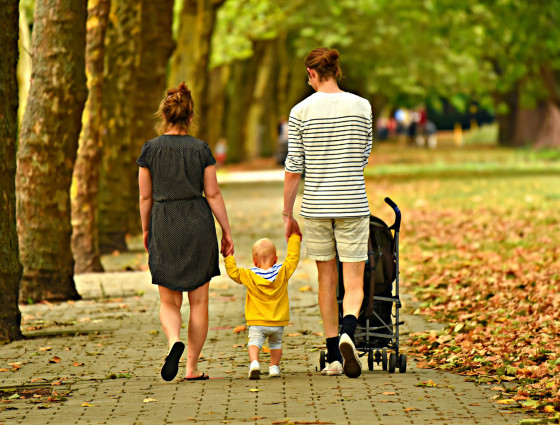 Family and friends
Types of care you may be asked to provide, including Private Fostering.
Family and friends may be approached to support a child or young person who is needing to be looked after, this is a person who is already connected to the child and differs from mainstream fostering because of this existing connection.
What you can do next
If you have decided to make a longer-term commitment to a child already in your care, you can apply to the court for a Child Arrangement Orders (formally a residence order) or a Special Guardianship Order, this will give you parental responsibility. If you intend to apply for a Special Guardianship Order, you need to write to the local authority giving 12 weeks' notice of your intention to apply. This is to allow time for the Local Authority to complete a Special Guardianship assessment that will be used to inform the court's decision.
If you would like to be considered as a kinship carer for a child where concerns mean the local authority may already have or be or planning to start care proceeding, you can contact the child's social worker or the local authority directly.
Child Arrangement Order
This is a formal court orders and replaced 'Residence Orders' and 'Contact Orders' in 2014.  Child Arrangement Orders can decide where a child lives and what contact arrangements are put in place. Parental responsibility is shared with birth parents. Kinship carers can apply for a Child Arrangement Order through the court in private proceedings
Special Guardianship Order
This is a formal court order which allows parental responsibility and control over a child by individuals other than the parent. This could be a grandparent, close relative or a family friend. A Special Guardianship Order is generally thought to be a stronger order than a Child Arrangement Order and the holder can make most decisions about a child's life without needing to refer back to the child's birth parents.
Special Guardianship Orders can also be applied for by kinship carers in private proceedings through the courts for children who have been living with them for 12 months or more. In these cases the local authority need to be notified so a Special Guardianship assessment.
Kinship fostering
This is where friends or family members have been assessed and approved as foster carers to look after children whose birth parents agree to their child being in the care of the local authority or children for whom the local authority have legal responsibility through a care order granted by the courts at the end of care proceedings.
The Local authority share parental responsibility for children on care orders with their birth parents and social workers will remain actively involved in the child's life.
Useful links
Interested in fostering?