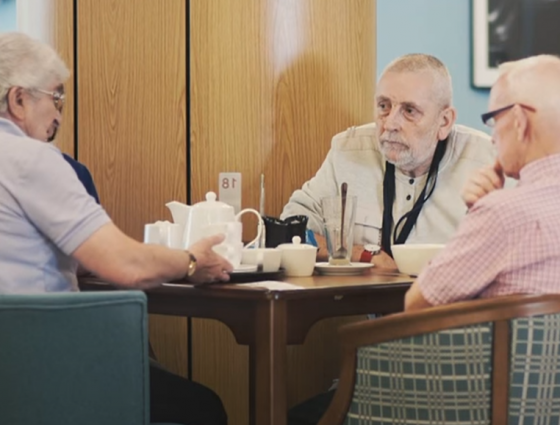 Extra care housing
Housing for people aged 55 and over to live in a home of your own with 24/7 support on hand, should you need it.
What is Extra Care?
Extra Care offers housing for people aged 55 and over. It gives you the opportunity to live in a home of your own with 24/7 support on hand, should you need it.
Living in Extra Care housing will give you or your loved one independence and choice over their own lives. It also gives people control over their finances and social life, maintains privacy, provides flexible support should your needs change.
Tenants of Extra Care facilities have their own front door, and own privacy and space to live in but support is always available if it's needed. 
This video explains Extra Care retirement living
Extra Care schemes in Worcestershire
Here are our Extra Care providers in Worcestershire
Arch Hill Court - Kidderminster
Berrington Court - Kidderminster
Dorothy Terry House - Redditch
Gilbert Court - Bromsgrove
School Gardens - Stourport-on-Severn
St. David's House - Redditch
Terryspring Court - Redditch
Cherry Orchard House - Pershore
Parsons Gardens - Broadway
Clarence Park - Malvern
Meadow Court - Worcester
Noble House - Worcester
Yates Court - Evesham
Schemes usually include:
one or two bedroom apartments
onsite restaurant
social and community activities
hairdresser
gym
shop
Facilities often hold community and social events for residents to engage with one another and meet new people.
Research has shown that those living in Extra Care facilities have improved health and wellbeing, getting more physical exercise and better cognitive abilities than prior to living in these facilities.
You can see more research and statistics on the benefits of Extra Care on the ExtraCare Charitable Trust website.
Why choose Extra Care
Why choose Extra Care as your housing option as you get older?
Extra care housing in Worcestershire can make a difference to your life
How much is Extra Care?
The cost of Extra Care is split into three areas
housing - the cost of renting, buying or shared ownership of your home
service charge - this covers home maintenance, communal facilities, support and some utility costs
individual care costs are dependent on the level of care required
Those on low incomes may be eligible for housing benefit towards the cost of rent and some elements of service charges.
If you are assessed as having an eligible care or support need by Worcestershire Adult Services, a means tested financial assessment will determine if you need to contribute towards the cost of your care and support.
If you're interested in Extra Care housing for yourself or a loved one, please contact us
You can also download the Extra Care Factsheet (PDF) for more information.
Watch our videos from our Extra Care residents
Extra Care retirement living interviews
The Lomas family, how Extra Care changed our lives