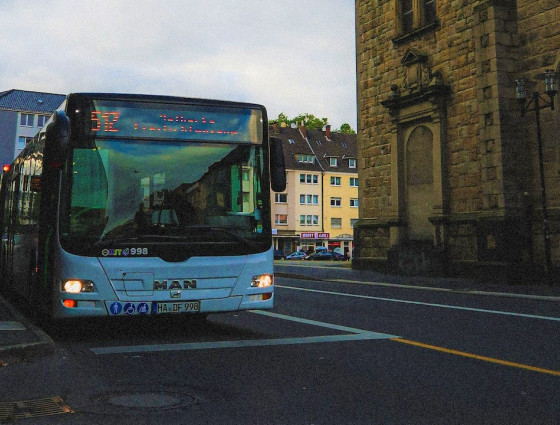 Vacant seat payment scheme
If your child is not eligible for Free Travel Assistance we may be able to offer you the option to pay for a Vacant Seat.
What is a Vacant Seat:
offers the option to buy a spare seat on existing council school contract vehicles
they will only be offered for existing routes and from existing boarding points
we cannot guarantee that the seat will always be available, if the seat is required for an eligible rider
you should not rely on the service and should have alternative travel options available 
a contribution is required for all Vacant Seats – transport will be ceased if no payment is received
How and when are Vacant Seats allocated
vacant seats can only be awarded once all eligible riders have been allocated their seat
they will not be allocated until the beginning of September and cannot be guaranteed to be offered before the start of term
contracts are linked to specific schools although it may be possible to utilise a vehicle if the route is close to another school

however, the council cannot accept responsibility for transporting the child if the school the contract serves is closed 

applications on the Vacant Seat Payment Scheme waiting list are ranked according to the priority order of criteria and not on a first-come first-served basis:

resident in county
previously used the service (and had a vacant seat withdrawn)
siblings already travelling on the service
attendance at designated school
availability of alternative public transport services
attending the nearest establishment
living over 3 miles from the establishment (but not the designated establishment)
date of application – this is only considered if all other criteria are equal
No commitment is given to provide students under the scheme with continuous transport assistance as priority is given to eligible students requiring transport on specific services.
If spaces on a contracted coach or taxi service are required for eligible students then vacant seats will be withdrawn.
The decision to withdraw a Vacant Seat will normally be based on the last seat allocated being the first to be withdrawn; the Authority will provide a minimum of 7 days notice in writing of it's intention to withdraw a Vacant Seat and a pro rata refund will be issued.
Paying for your Vacant Seat
Direct Debits update
Unfortunately, we are still unable to offer the option to pay by Direct Debit, if you did not pay by Direct Debit last year, due to constraints in processing and setting up new mandates. We are hoping that we will be able to offer this option again shortly.
Contribution rates
Please note that we will be reviewing contribution rates for the coming academic year.  We will update the website as soon as the new prices are agreed.
all vacant seats will require a contribution to be paid 
you will be sent a payment letter once transport is allocated, please do not make a payment unless you have received this letter
you can pay for your Vacant Seat online, either annually, termly or half termly or by 9 monthly Direct Debit payments
 
| Pass term | Cost |
| --- | --- |
| Annual | £547 |
| Termly | £192 |
| Half termly | £101 |
| Direct Debit | £64 |
What happens if there is no Vacant Seat available
if all appropriate vehicles are full, you will be placed on a waiting list and if space becomes available we will contact you
we will also consider if we can offer you a seat under the Severn Card scheme
if we have to withdraw the seat we will write to advise, giving 2 week's notice, we will refund any unused contribution and you will be placed on the waiting list