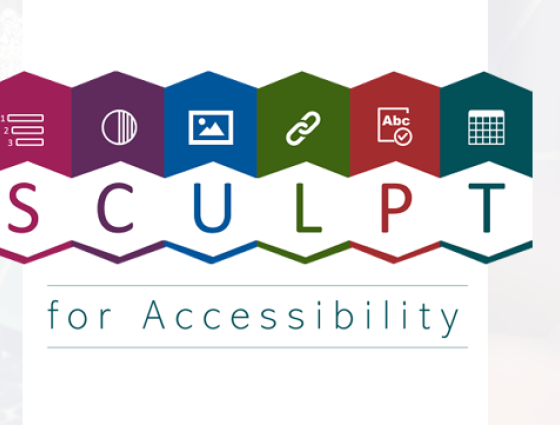 SCULPT for Accessibility
SCULPT for Accessibility is a beginners guide to raise basic awareness and skills for accessibility across the wider workforce.
SCULPT helps the workforce to:
increase accessibility awareness
learn and apply basic accessibility principles to digital content
reach a wider range of customers
SCULPT is an acronym of six basic frameworks to introduce digital accessibility in a bite-sized, approachable way.
The SCULPT principles
Using SCULPT in your organisation
SCULPT is free to use. It is about spreading good practice and underpinning the need for workforce up-skilling for digital inclusion.
Search SCULPT for Accessibility on your search engine to see how far our practice has spread.
SCULPT by Helen Wilson is licensed under a Creative Commons Attribution-NonCommercial-ShareAlike 4.0 International Licence. Based on work at Worcestershire County Council.