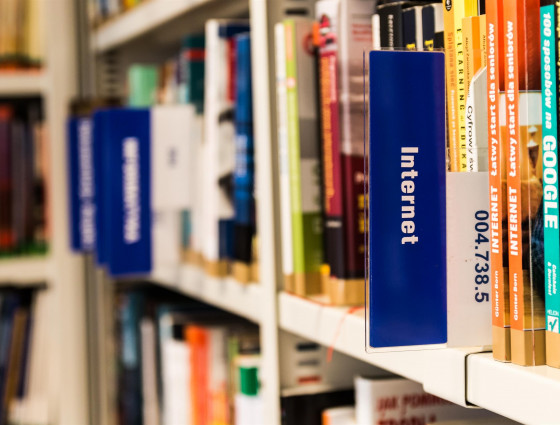 Malvern Library
Graham Road
Malvern
WR14 2HU
United Kingdom
Opening times
Monday - 9:00am to 5:00pm
Tuesday - 9:00am to 7:00pm
Wednesday - 9:00am to 7:00pm
Thursday - 9:00am to 5:00pm
Friday - 9:00am to 5:00pm
Saturday - 9:00am to 4:00pm
Rooms for hire
Malvern Room
Capacity: 12 to 25 people depending on the layout.
Category: Bronze, Silver.
Facilities:
chairs/ tables
plug sockets
equipment available on request
Little Malvern Room
Capacity: 2 people.
Category: Bronze, Silver.
Facilities:
chairs/ tables
plug sockets
equipment available on request
Training Room
Capacity: 12 to 20 people depending on the layout of the room.
Category: Bronze, Silver.
Facilities:
chairs/ tables
plug sockets
equipment available on request
Additional information
To check availability or request further information about hiring any of our meeting rooms please contact room booking.
Please state the library name you are enquiring about in your email.
Facilities
free Wi-Fi
exhibition facilities
meeting rooms
cafe
free access to internet and public computers
study space
printing and photocopying (A4) black and white (15p per side), and colour (50p per side)
printing and photocopying (A3) black and white (25p per side), and colour (85p per side)
access for wheelchairs
scanner
public toilets
disabled toilets
baby changing facilities
Library Service at Home
USB memory sticks available to buy
earphones available to buy
Business and Intellectual Property Centre (BIPC)

support

applying online for

Council services

(b

us pass, blue badge

,

CVT/ tip permit

)

 
Art exhibitions at Malvern Library
Space available for exhibitions
If you would like to hold an exhibition at the library please get in touch with Malvern Library.
The size of the exhibition space is shown below: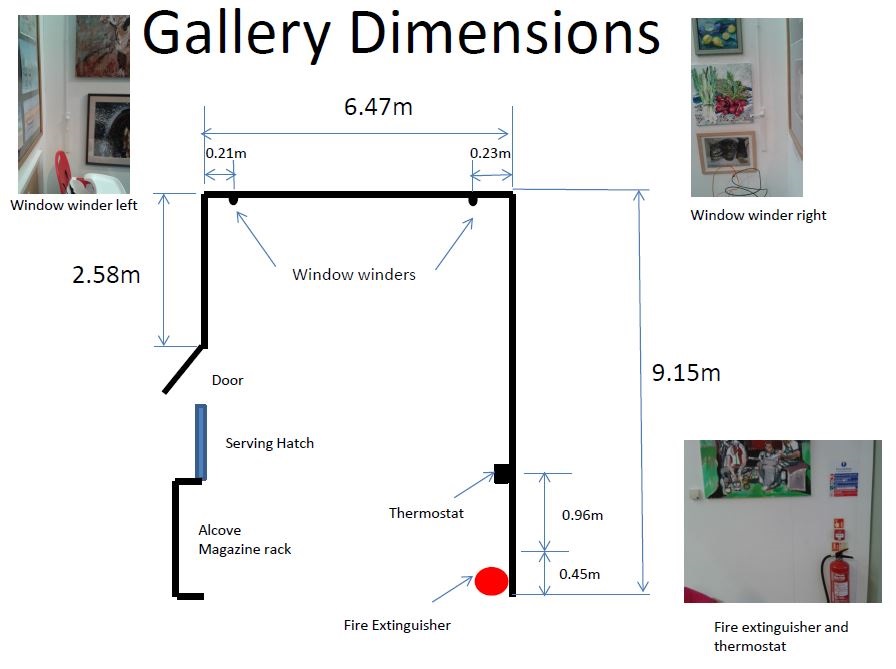 Dimensions on the image show a wall of approximately 2.58 metres, a wall of approximately 6.47 metres and a wall of approximately 9.15 meters.
"Kim Whitby 2023 - An introduction to my work"
1 November to 30 December, 2023
Art exhibition in the Cafe Gallery at Malvern Library by award winning British artist and Malvern resident Kim Whitby. Kim is nationally commissioned, exhibited and winner of 'en plein air' painting competitions but is also showing local and domestic Malvern-based artwork.
Kim enjoys using colour and uses both watercolour and oil paint but is popularly known for her work in black ink on paper. Ink is traditionally held to be a drawing medium but the marks, patterns and shapes made with this wet medium and might equally be considered paintings.
It is an unforgiving and permanent medium but Kim embraces the challenge of harnessing and controlling ink's immediacy and flow.
She is evolving a mark making repertoire to suggestively abbreviate and abstract the key visual elements in a subject, working spontaneously to produce fresh and lively pieces in both ink or colour.
Structures are visually appealing subjects for Kim; architecture, trees, rocks and boats become frequent motifs. She finds scale intriguing in both the immediate sense of it and how that can be communicated when formulating compositions; she works in all sizes.
Kim loves immersing herself in places of historical or geographical uniqueness or interest. She has lived in Malvern for two years.
Some of her smaller work on display is for sale and will make excellent gifts.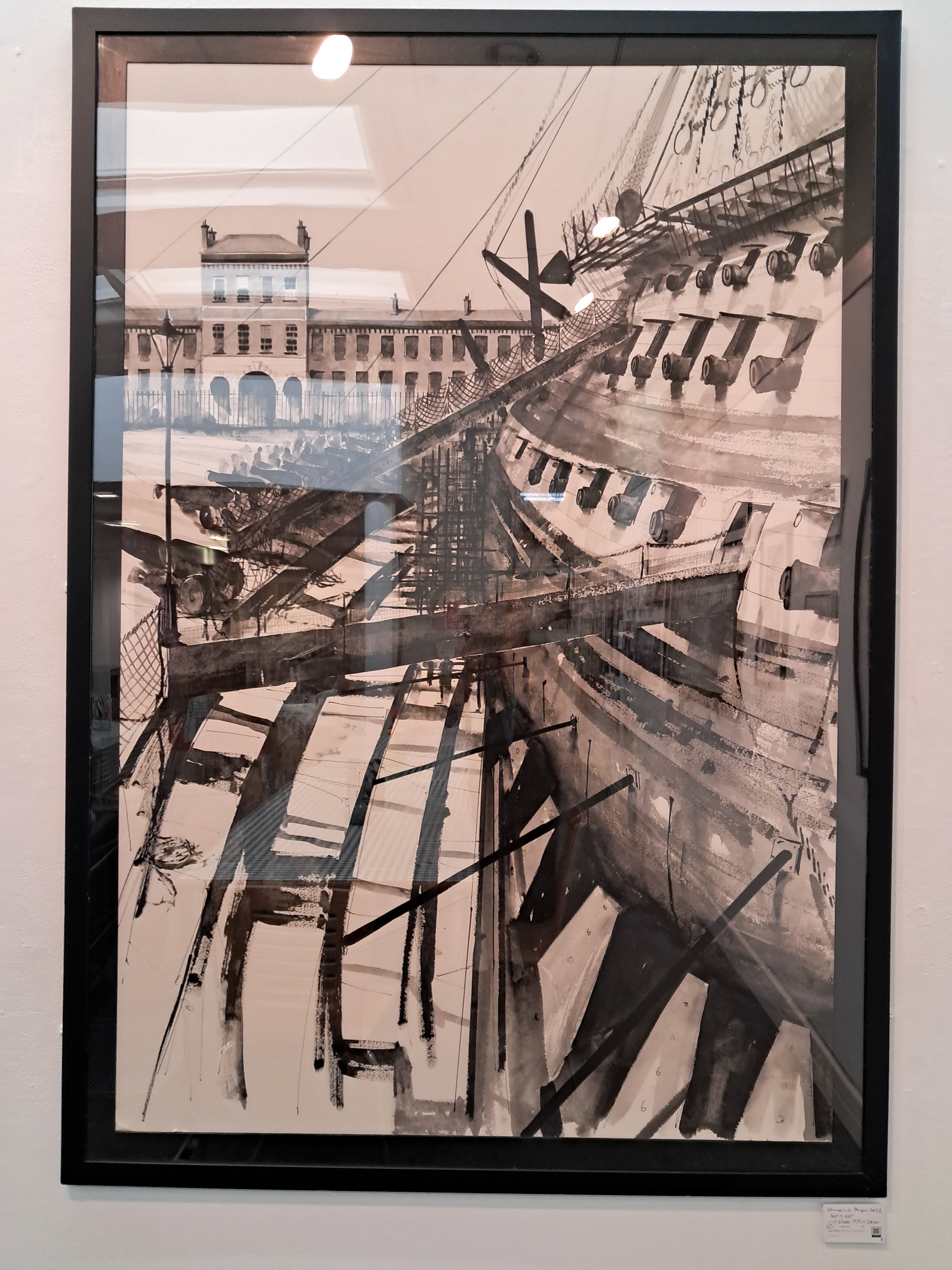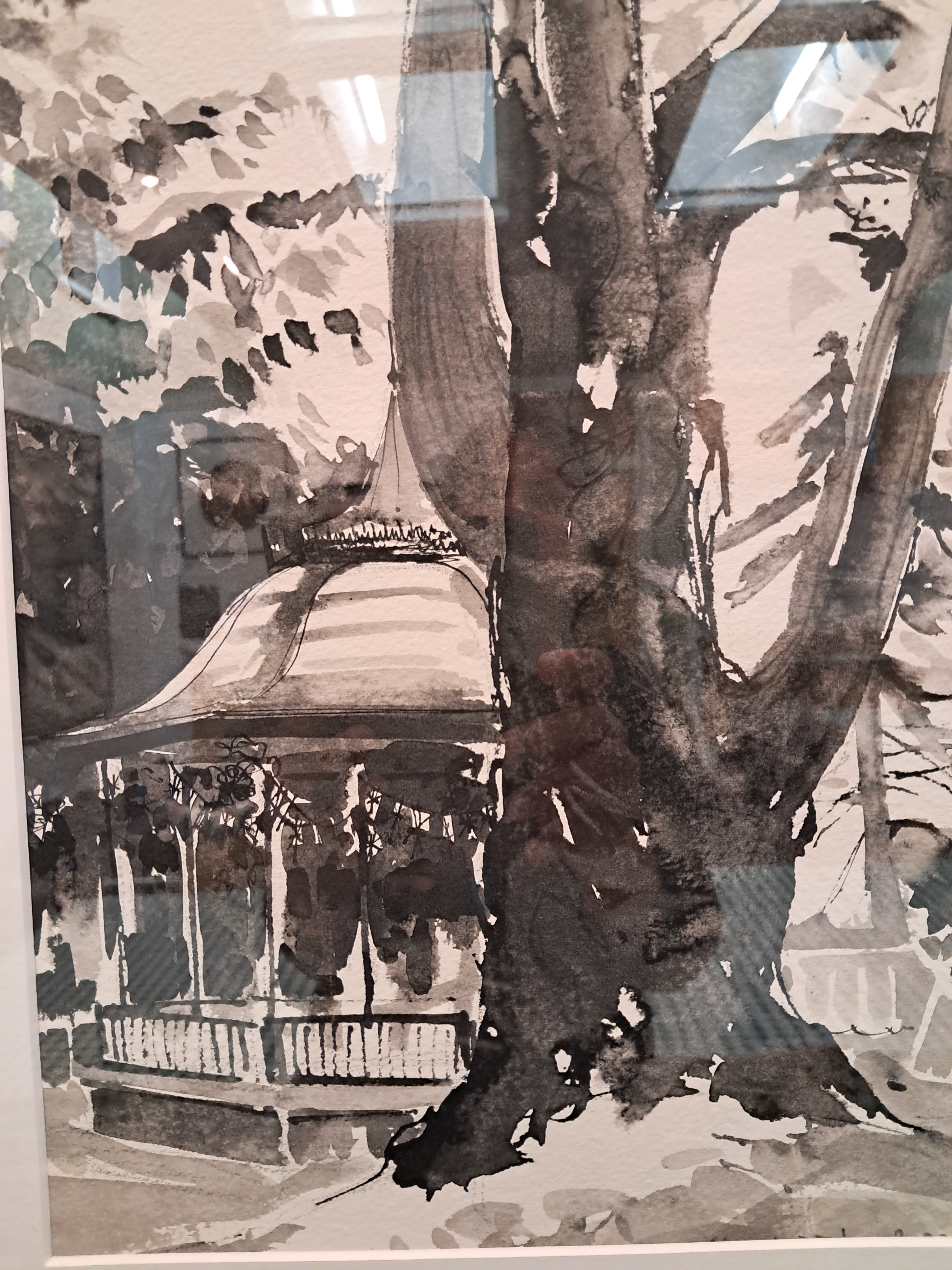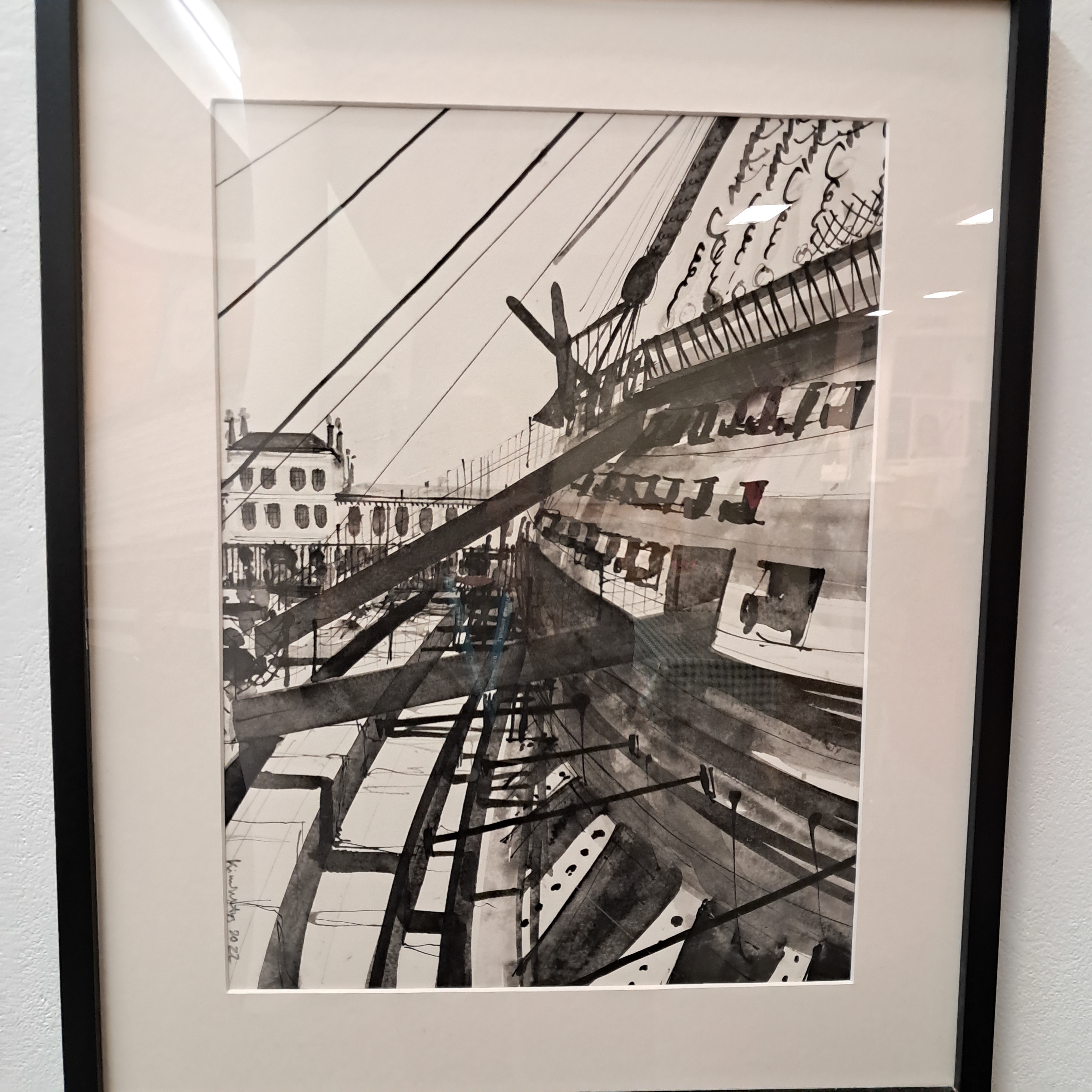 Read and Grow gardening project
Following a successful bid to Postcode Local Trust, we have obtained funding to develop a small sensory garden on the back terrace of the Library.
We invite the community to join us and enjoy a season of learning how to grow herbs and vegetables using organic methods. We meet weekly on Tuesday afternoons 2:00pm to 3:30pm.
If you would like to be involved with designing this garden, please contact Malvern Library.