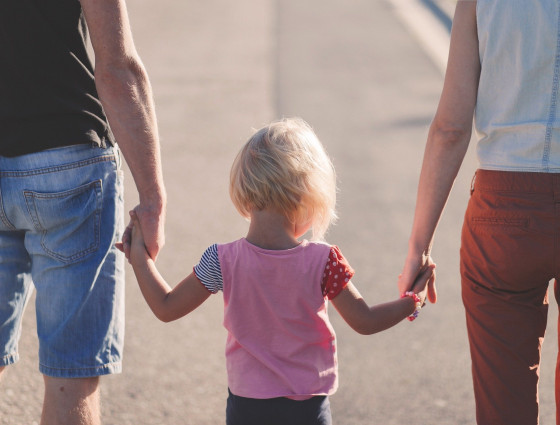 What you can expect as a foster carer for Worcestershire Children First Fostering?
What you can expect as a foster carer for Worcestershire Children First Fostering?
As a foster carer for Worcestershire Children First Fostering (WCFF) you can expect:
you will be the first of foster carers we contact ahead of any outside agencies

regular placements

fees and allowances paid

retainer payments when vacant

24/7 emergency support

respite as required

excellent training and personal development opportunities

regular one-to-one's with a dedicated fostering social worker

specialist education and health support

concessionary leisure passes

carer ambassadors to encourage participation from foster carers in service improvement
In addition to the support you will receive from your fostering social worker, a child in placement will also have their own social worker to assist you in caring for that child. Outside of normal office hours you will still be able to access the support from a duty social worker.
Despite the extensive level of professional support we also acknowledge the importance of contact with colleagues doing the same job. This provides the potential for developing friendships, and mutual support by sharing experiences and methods of managing different situations. Foster carers meetings and networks also ensure that carers are kept in touch with developments in Worcestershire and nationally in relation to foster care.
We therefore also provide:
foster carers support group meetings in your local area

linking up with an experienced carer when you start fostering

membership of Foster Talk, paid for by WCFF and entitles you to a monthly newsletter, legal advice, independent advisers and access to Fosterline a free independent support service for all foster carers

social events and 'fun days' for both carers and the whole family throughout the year

quarterly foster carer forum – an opportunity for all carers to meet with senior managers from Children's Social Care

Workshops for children whose family foster
Tax relief for Foster Carers
Here's how these changes will benefit foster carers…
Since its introduction in 2003, Qualifying Care Relief has remained at its fixed annual and weekly amounts for foster parents. We are delighted to hear the announcement in yesterday's budget of a significant rise in this tax relief, which means our foster carers will benefit from additional pay for the life-changing work that they do.
What is Qualifying Care Relief?
Qualifying Care Relief enables foster parents to receive payments from their fostering agency up to their tax threshold without being liable to pay any tax. Previously, foster parents received a £10,000 tax allowance on their annual fostering income, plus an additional weekly tax relief for each child in their care – known as Qualifying Care Relief.
However, with the Spring Budget 2023 announcement, this relief has now increased significantly…
The changes in tax relief for foster parents
To help understand just exactly how this news will benefit our foster carers, below shows the previous rates of Qualifying Tax Relief for fostering families, along with the new announced rates:  
Post-Spring 2023 budget announcement:
a fixed amount of £10,000 for each household for a full year, plus

weekly amounts for children in your care:

£200 for children under 11

£250 for children aged 11 or older
From the 2023 to 2024 tax year:
a fixed amount of £18,140 for each household for a full year, plus

weekly amounts for children in your care:

£375 for children under 11

£450 for children aged 11 or older
With this increase in tax relief, it means foster carers will soon be able to keep the majority – if not all – of the money they receive from changing the lives of the vulnerable children and young people within their care.
We are very pleased with the budget announcement that foster carers will receive the increased tax relief and that the cabinet recognise the significant role that foster carers play in our society.