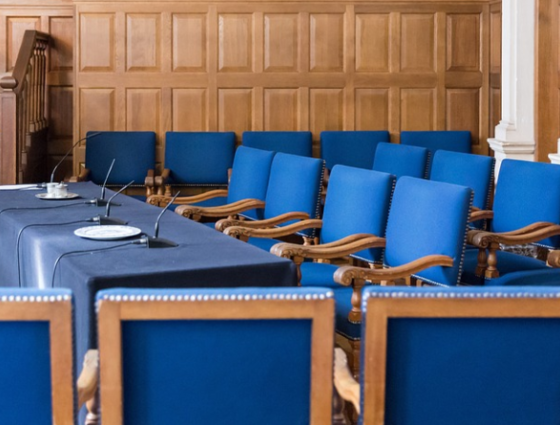 Lea Castle Farm Quarry Public Inquiry
Appeal Overview
Planning Inspectorate appeal reference: APP/E1855/W/22/3310099
Worcestershire County Council application reference: 19/000053/CM
Appeal site address: Lea Castle Farm, Wolverley Road, Broadwaters, Kidderminster, Worcestershire 
Description of the development: Proposed sand and gravel quarry with progressive restoration using site derived and imported inert material to agricultural parkland, public access and nature enhancement 
Appellant's name: NRS Aggregates Ltd
Case officer contact at the Planning Inspectorate: Helen Skinner, email: helen.skinner@planninginspectorate.gov.uk
Contact for Worcestershire County Council administration for this appeal is: Steven Aldridge, email: DevControlTeam@worcestershire.gov.uk, tel: 01905 843510
Reason for the Inquiry 
An appeal has been made to the Secretary of State by NRS Aggregates Ltd against the decision of Worcestershire County Council to refuse to grant planning permission for proposed sand and gravel quarry with progressive restoration using site derived and imported inert material to agricultural parkland, public access and nature enhancement at Lea Castle Farm, Wolverley Road, Broadwaters, Kidderminster, Worcestershire (Application Reference: 19/000053/CM).
The appeal will be determined on the basis of an Inquiry. The procedure to be followed is set out in the Town and Country Planning Appeals (Determination by Inspectors) (Inquiry Procedure) (England) Rules 2000, as amended.
Planning Inspector and Inquiry Dates
The Inspector appointed by the Secretary of State to hold an Inquiry is S Normington BSc, DipTP, MRICS, MRTPI, FIHE, FIQ. The Inquiry opened on Tuesday 28 February 2023 (10:00 hours) sitting for 6 days. The Inquiry was in person and was open to the public.
Inquiry sitting days were Tuesday 28 February 2023 (10:00 hours), Wednesday 1 March (09:30 hours), Thursday 2 March (09:30 hours), Friday 3 March (09:30 hours), Tuesday 7 March (09:30 hours), and Wednesday 8 March (09:30 hours).  
Venue 
The Public Inquiry took place at Hogarths Stone Manor, Stone, Kidderminster, Worcestershire, DY10 4PJ. 
Documents
Documents relating to the Inquiry are as follows:
The Planning Inspectorate have produced guidance which sets out an overview of the process and procedure for Public Inquiries.   
Decision 
The Public Inquiry formally closed on 24 April 2023, and the decision was issued by the Planning Inspectorate on 5 May 2023 dismissing the appeal. The cover letter and Planning Inspector's decision letter are available to view below, together with a Public Notice advertising the decision: 
Cover Letter
Planning Inspector's Decision Letter
Public Notice
The decision on the appeal has also been published on the Planning Inspectorate's website.