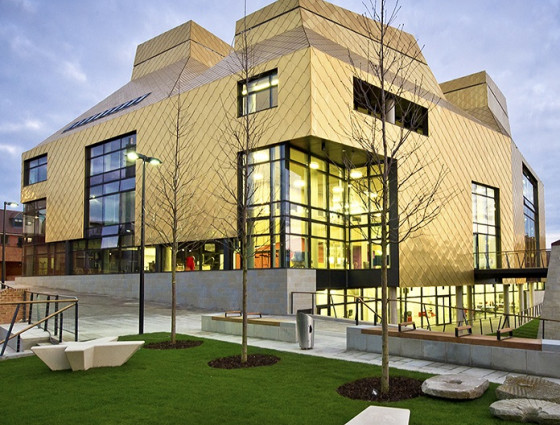 Hive Events Booking Privacy Notice
Purpose for processing
The service processes personal information in order to provide the Hive Event Booking Service either directly or jointly with partners and commissioned private and third sector providers. This includes:
the provision of an events booking facility for events being held at the Hive and other locations
providing relevant marketing information to customers of The Hive about events
Personal information collected and lawful basis
The service processes personal information which is relevant to individual cases which may include, but is not limited to, the following personal data:
Personal details for example name, age and address
contact information for example telephone numbers and email address
other relevant information needed to provide the service required by the user
The legal bases for processing this personal information are:
consent where for example you give your personal information to be added to our mailing list to get monthly updates on the forthcoming events at The Hive
contract where for example you purchase tickets for an event at The Hive
legal obligation when we are obliged to process personal information for example to prevent crime
Who we may share your information with
We may need to share the personal information you have given to us or we've collected about you with partner organisations where relevant to the individual and/or their use of the service. These include but are not limited to:
other Worcestershire County Council services as appropriate including Legal Services
voluntary agency partners
third party contractors
elected members and MPs (as your representative)
funding bodies
Information will only ever be shared when it is strictly necessary to help us provide effective services and you may have the right to refuse. We will not pass it onto any other parties unless required to do so by law or in all reasonable circumstances the disclosure is fair and warranted for the purposes of processing or subject to a data protection exemption.
We have specific data sharing agreements in place with local agencies and sometimes the law requires that we may have to pass your details on to a third party, for example, to prevent crime.
How long we will hold your information
The standard record retention for records relating to events is 6 years after the event. However there are also a range of other retention periods affecting different types of information and service needs and these range from 10 years to permanently depending on the type of information and service. 
More information about our retention periods can be found in our summary Disposal Schedule (Excel file).
Please note stated retention periods may be subject to any legal holds imposed under the Inquiries Act 2005 that may concern the information and override standard retention periods.
Your information rights
You are entitled to a copy, or a description, of the personal data we hold that relates to you, subject to lawful restrictions.  For more information see Make a Data Protection Request
You may be entitled to rectification, restriction, objection, and erasure of your personal information depending on the service and legal basis. Please in the first instance email hiveadminteam@worcestershire.gov.uk to exercise these Information Rights or call The Hive at the Worcestershire Hub on 01905 822866
Please see our overarching Privacy Notice for further contact details and if you have a complaint about your information rights.
Changes to this notice
We keep this Privacy Notice under regular review and we will place any updates on this web page. This Notice was last updated on 12 November 2018.