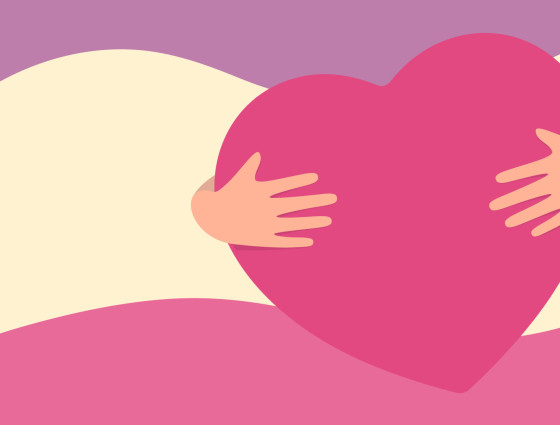 Sexual health
Information and support on all areas of sexual health.
Love your sexual health
What do you think of our local sexual health services? We want to know more.
Everyone in Worcestershire is invited to share their views in the new survey Love Your Sexual Health
The purpose of the survey is to understand what people need and their experiences of our sexual health service. All the information you provide will feed into a review of sexual health services in Worcestershire and help improve them for the future.
Sexual health services in Worcestershire include:
advice and guidance on relationships and safer sex
contraception to avoid an unplanned pregnancy
pregnancy testing
testing and treatment for chlamydia and other sexually transmitted infections (STIs) including HIV
The survey is anonymous, confidential and open to everyone. The survey closes at midnight on Sunday 19 February 2023.
Complete the love your sexual health survey
If you would like a hard copy of the survey or need this information in another format or language, please email your name and address to hwbadmin@worcestershire.gov.uk.
'Know Your Stuff'
In Worcestershire we have 'Know Your Stuff' (Worcestershire Integrated Sexual Health Service) which is a friendly and accessible sexual health care service. On the website there is information on where to find your local clinic, information on STI and HIV, contraception, relationships, your health/pregnancy and sexuality.
Find your local sexual health clinic
Further support
Easy read: Sexual Health (NHS Direct Wales)
Sexual health is the ability to embrace and enjoy our sexuality throughout our lives. It is an important part of our physical and emotional health.
Sexual health self-assessment: How much do you know about having a safer sex life? Take the safer sex test and find out how much you know about contraception and sexually transmitted infections: Sexual health self-assessment (NHS Choices)
Contraception: There are 15 methods of contraception available on the NHS. For more information on them and also where to get them and how to decide which method suits you, see Contraception Guide (NHS Choices)
Sexual Transmitted Diseases (STI's): Sexually transmitted infections (STIs) are passed from one person to another through unprotected sex or genital contact. For more information, see Sexually transmitted infections (STI's) (NHS Choices)
HIV: There is no cure for HIV, but there are treatments to enable most people with the virus to live a long and healthy life.  AIDS is the final stage of HIV infection, when your body can no longer fight life-threatening infections. With early diagnosis and effective treatment, most people with HIV will not go on to develop AIDS. For more information, see HIV and AIDS (NHS Choices)
Sex and alcohol: Alcohol changes the way you act and affects your decision making. The more you drink, the less careful you are, and this can have serious consequences when it comes to sex and your personal safety. If you're planning to drink alcohol, visit NHS Choices for tips to keep safe.
If you have any questions or concerns around your sexual health, please see your GP or visit your local sexual health clinic.
National Sexual Health Helpline: If you would like to talk to someone about a sexual health issue, you can call the national sexual health helpline free. Your call will be treated with sensitivity and in strict confidence. The Sexual Health Helpline is open from 9:00am to 8:00pm, Monday to Friday.