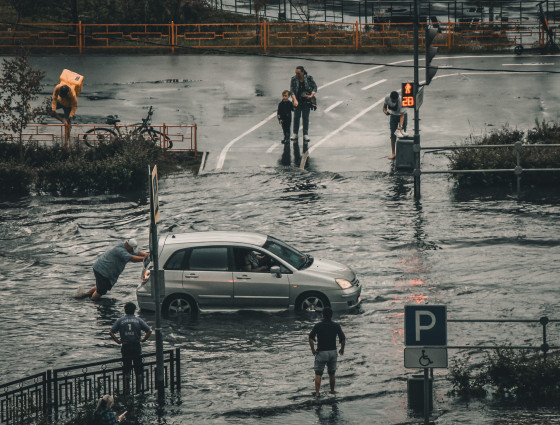 Flooding and your property
This page gives advice on how to prepare you property for flooding and to find out if any flooding is forecast.
Assessing the risk of your property/ business flooding
Your property/ business could be at risk from flooding. The flooding could be from different sources:
watercourses (fluvial)
surface water (pluvial)
highway
sewers
groundwater
reservoirs
leaks or burst pipes
Check if your property is at risk from flooding on the:
GOV.UK - Long term flood risk assessment for locations in England website
If your property is as risk, you could create your own flood plan, for more information visit:
Find out if flooding is predicted
Guidance on making your property flood resilient
Set up a local flood action group
If your community is frequently flooded it might be worth setting up a local flood group.
The National Flood Forum lists the benefits of setting up a local flood group which can:
Address concerns over malfunctioning assets/and other issues
Be constantly in touch with what is intended for their community
Know procedures that are already in place regards routine maintenance
Have a voice as to the future flood risk of their community through consultation
Instigate 'flood watchers' 
Create awareness of flood risk to the wider community
Prepare to reduce the impact on the community should a flood event occur.
Find out how to form a flood group on the National Flood Forum website.
Current flood groups in Worcestershire
Astley Flood Action Group
Bewdley Residents Flood Committee
Charlton Flood Action Group
Himbleton Flood Action Group
Kempsey Flood Action Group
Kempsey Flood Forum
Riddings Brook Flood Group
Severn Stoke Flood Alleviation Group
Tenbury Wells Flood Action Group
Uckinghall Flood Action Group
Upton upon Severn Flood Forum
Wick Flood Alleviation Committee
Wolverley Flood Forum
Please contact the Flood Risk Management Team if you would like to add your flood group to this page.