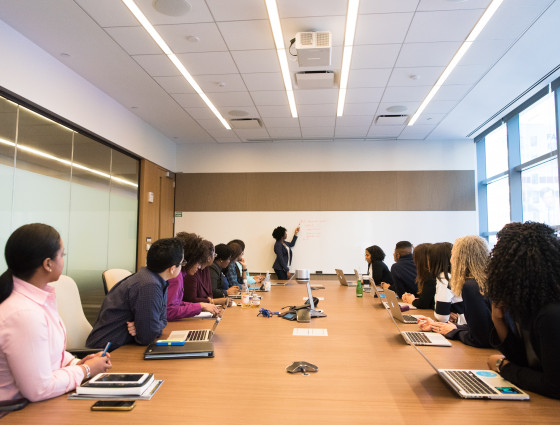 Business facilities at Worcestershire libraries
The BIPC hubs provide accessible and welcoming spaces for business purposes; with access to PCs, desks, Wi-Fi and bookable meeting rooms and spaces for hire.
Book a room
Meeting rooms are now available for hire in libraries. To promote a safe environment for staff and customers, good ventilation of all meeting rooms will be maintained and while no longer mandatory, the continued use of face coverings will be encouraged, along with hand hygiene and surface cleaning.
The Hive
The Business and IP Centre is located on the second floor of The Hive and is an ideal meeting and training venue.
It features a collection of well-appointed meeting rooms, all equipped with the latest technology.
Book a meeting room at The Hive
For more information visit The Hive business center
Other Worcestershire Libraries
For information about booking a room in other Worcestershire libraries visit:
The Business & IP Centre provides
PC's for free access to a range of business databases
Workspaces with soft seating as well as desks
Bookable meeting rooms
Access to business books and magazines
Opportunity to book and meet with a BIPC Business & IP Advisor