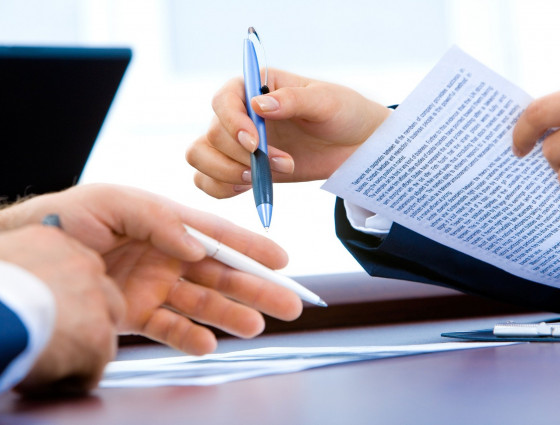 Transport services are attractive. Technology will play a key role in improving these elements, with good use of ticketing options, concessionary fares, smartcard, and Real Time information technology.
While bus fares for commercial services and community transport fares are primarily a matter for the Operators of those services the authority is committed to working in partnership working with operators to keep fares as low as possible within commercial viability and consider mechanisms to reduce fares. We will also encourage operators to offer discounted fare products to help grow the overall passenger transport market and increase patronage.
Where funding is made available, we will also look to subsidise fares to reduce the current fares to make bus travel more attractive while encouraging patronage growth and modal shift.  
The delivery objectives for Fares and Ticketing in this iteration of the BSIP and subject to funding are:
Review current Worcestershire Fare structures and consider simpler and lower fare structures (FTF)
At its core we want to make travel as simple as possible for all users and non-users, during the first phase of the BSIP we will review with Operators current fares structures with the aim to make these simpler and cheaper especially compared to alternative forms of transport. We will consider Zonal fares structures and where funding is made available look to reduce fares on strategic routes.
BSIP Targets
FTF1 - deliver a feasibility study to analyse fare structures within the County
FTF2 - reduce average fare prices across the network
improve public perception of Infrastructure and overall bus Travel (CS)
Review current multi-operator tickets and evaluate smart and Innovative ticketing products to meet evolving passenger requirements (FTM)
Multi-operator tickets are tickets that can be used on buses provided by more than one operator. Worcestershire's Connecta ticket is a multi-operator ticketing scheme covering the County.
The scheme offers one ticket, at one price, for unlimited travel in defined areas, regardless of the operator of those services; the ticket is currently in paper form. A review of the Connecta scheme will be undertaken to identify changes to enhance the scheme to reach its full potential.
We recognise the benefits of intelligent and innovative ticketing and payment solutions, such as smart ticketing and contactless payments, and support wider introduction of these into the county. We will consider the introduction of a managed service to provide a uniform countywide provision.
All services subsidised by the Council will support any countywide ticketing schemes and methods of payment.  Fares and fares structures on subsidised services will be set in line with commercial services in operation. On supported local bus contracts, children's fares will be available at all times; children are defined by age as being 5 to 15 inclusive.
Measures of Success
FTM1 - deliver a feasibility study to analyse current multi-operator ticketing within the County
FTF2 - increase the use of Connecta within Worcestershire
improve public perception of Infrastructure and overall bus Travel (CS)
Develop mechanisms for capping using tap on/ tap off technologies (FTO)
Working with operators and Initially focusing on key corridors before rolling out throughout the County, Worcestershire wants to consider the introduction of 'tap on' and 'tap off' payments which would also include daily fare capping, so passengers don't have to decide in advance the type of ticket that want in advance or at the point of boarding.
BSIP Targets
FTO1 - introduction of Tap On/ Tap Off Technology in Worcestershire
FTO2 - number of times Tap On/ Tap off used by service
increase in public perception of Fares and Ticketing (CS)
Review current school ticketing offers (FTV)
Worcestershire's Severncard is a multi-operator student bus pass, valid 24/7 on any bus service in Worcestershire included within the scheme. It is available for students aged under 19, or mature students of sponsor colleges. Passes are available on an annual/term/half term basis. A contribution is required for all students who are not eligible for home-to-school transport, subject to current legislation.
Severncard is currently employed in a variety of formats to reimburse operators for transporting students throughout the county. Formats include purchased cards for non-entitled students, providing transport at a reduced rate and fully funded options that provide free transport within pre-defined parameters.
Worcestershire County Council contracts to pay a fixed monthly amount in return for a guaranteed number of places on commercial bus services operated by the respective bus company; if the council requires places over and above the stated number, there is provision to purchase additional places.
A review is required of th Severncard Scheme to understand if this is the most viable way of offering transport for students. As the scheme provides revenue to operators, making changes to the scheme will inevitably impact on the viability of operating services commercially, be it positively or negatively but as this BSIP will look to radically change Worcestershire's network this is an opportunity to review Student Travel within the County.
BSIP Targets
FTV1 - increase number of Students using local bus services (Service/ Corridor)
improve public perception of cost of travel (CS)
increase patronage on Worcestershire network (PG)
Associated survey analysis
approximately 50% of all non-bus users stated that lower fares would influence them to use public transport (Passenger Transport Survey 2019)
9% of respondents stated that fares and ticketing should be improved (Transport Focus 2019)
47% of respondents were satisfied with fares (NHT 2020)