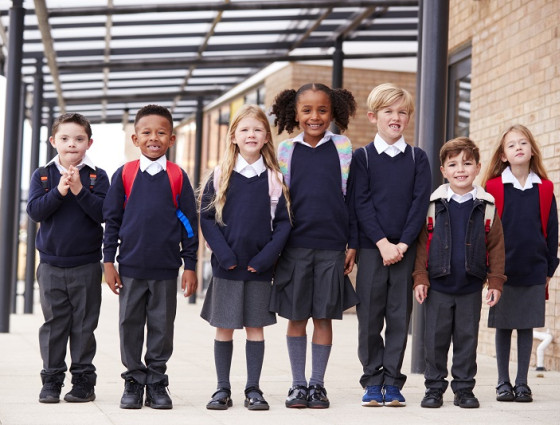 New First School for Redditch
The school will be delivered by Worcestershire County Council
Open engagement and consultations 
Have your say! Consultation on new first school for Redditch 
Worcestershire County Council would like to hear your views about a proposal for a new school. 
In order to meet the increased demand for school places which has arisen due to local housing developments, Worcestershire County Council is proposing to deliver a new First School with nursery, including wrap around provision, in the Webheath area of Redditch. The school will be located on a site off Foxlydiate Lane. 
This engagement marks the first of these opportunities to have your say and will allow Worcestershire County Council at the very earliest stage to ensure the proposed new school will meet the needs of current residents, as well as communities for generations to come.  
Through your feedback, you will be able to start to influence and shape how the school works, what it will look like, and how it will work within the local community.    
If the decision is made to proceed, there will be more opportunities for you to feedback.  Your feedback in responding to this survey will help us to shape the school design specification and what we would expect from an Academy in applying to run this school.   
If you have any questions about the consultation, please email us at NewFoxlydiateFirstSchool@worcestershire.gov.uk 
Why do we need a new school? 
New housing being built in the Foxlydiate area will attract families with children, and this will create a demand for additional childcare and school places. The scale of the forecast increased demand means that a new first school is needed. 
The new major housing development off Foxlydiate Lane will deliver 2,560 new houses by 2037. Worcestershire County Council is proposing that the new school will open initially as a 2-form-entry (60 places per year group) in 2027, when it is forecast that 30 children in each school year group will live on the new development, increasing to over 60 by 2030. The school will open initially to Reception-aged children and will grow over time as it will take a new cohort of Reception children each September. 
The number of children is predicted to double by the time the development is completed and fully occupied, so the school will be built to a model that can easily be expanded to include additional classrooms when they are needed. There are other housing developments in the area, each attracting more families with children, so there will be increased demand on places at existing schools nearby, and this is being monitored carefully to ensure that the right number of additional places will be created in the right places at the right time. Additional middle and high school places required for pupils from the new development will be created by expanding existing local schools.
The delivery of a new school in the Foxlydiate area will ensure sufficient places in the locality and ensure an element of surplus which will ensure that: 
families have an element of choice, and increases the likelihood that families receive one of their top two preferences 
all children who move into the locality during the school year are offered provision within 20 days; and 
all children who want to access a place in their local community are able to do so, reducing school travel times 
The delivery of a new school provides an opportunity to build on the existing 'Good' first school provision in Redditch and offers more choice of schools, which is important to support our children and young people in achieving good attainment and realising their full potential. 
What's happening next?
Stage one: establishing the need for a new school – Completed May 2023 
Stage two: engagement with stakeholders and residents – Ongoing July 2023 
Stage three: consultation on school specification  
Stage four: academy sponsor competition  
Stage five: design team procurement 
Stage six: planning application submission 
Stage seven: construction commences 
Stage eight: academy pre-opening phase and consultation 
Stage nine: school opens 
FAQs - Foxlydiate First School
24 July 2023 - 3:15pm
Why do we need another school?
New housing being built in the Foxlydiate area will attract families with children, and this will create a demand for additional childcare and school places. The scale of the forecast increased demand means that a new first school is needed.
Why is the funding not being invested in existing schools?
The scale of the forecast increased demand means that a new first school is needed, and the new places created need to be within walking distance of the new housing.
The new school is being funded from planning obligation contributions from the housing developer – planning rules require housing developers to pay for any infrastructure changes which are required as a result of their development, and this infrastructure includes education places. This money is ring-fenced for construction of the new school only, and so cannot be spent on existing schools.
How big will the school be?
The school is likely to open as a 60 place per year group school plus a nursery, with room to expand by another 30 places to accommodate further housing growth.
Why are you not building another high school?
Evidence from previous large housing developments shows that fewer secondary age children move into this type of new housing. The lower numbers of older pupils do not justify the addition of another high school, and they can more easily be accommodated in existing schools, but we are monitoring numbers closely to plan where and when additional middle and high school places need to be created.
Where is the site?
The school will be located on land to the West of Foxlydiate Lane and Pumphouse Lane on the Redditch and Bromsgrove District border.
When is the school due to open?
Practical completion and centre opening of the school is targeted as summer 2027. This is subject to the build out rate and occupation of the new houses.
Who will be constructing the proposed development?
Worcestershire County Council will run a tender to procure a construction contractor, in accordance with WCC's procurement procedures.
Who will operate the school?
The school will be run by an Academy Sponsor. The appointment of the Academy Sponsor will follow the Department for Education (DfE) Free School Process.
How much traffic will the development generate?
The proposals will generate staff car movements and parents dropping off and picking up children. The new school will primarily serve children living on the neighbouring new housing development, and the local catchment of the school is expected to result in a high proportion of children walking and cycling to school with only a small proportion driven to school. A full Transport Assessment will be submitted as part of the planning application.