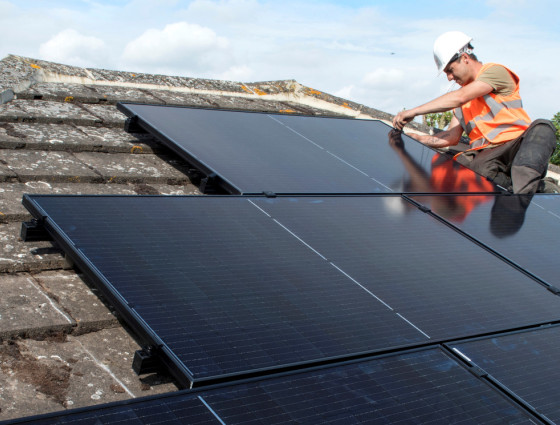 Solar Together
Solar Together, buying solar panels and battery storage made easy.
Solar Together has closed for new applications for 2023
For installation questions please contact your installer or Solar Together customer services.
The Council has partnered with independent experts in group-buying, iChoosr Ltd, to bring this opportunity to Worcestershire's homeowners.
Solar Together Worcestershire is an innovative new scheme offering high-quality solar photovoltaic (PV) panels and battery storage. It is a group-buying scheme, which brings Worcestershire households, SME businesses and community groups together to get high-quality solar panels at a competitive price, helping you through the process and keeping you informed at every stage.
Planning permission
Solar PV installations are considered a 'permitted development' and will generally not need planning permission. However, in some cases, such as in Conservation Areas and on Listed Buildings, planning permission may be require. For planning advice please your district council.
Find out more
For more information, visit Solar Together, where you can register for the scheme and get in touch with our helpdesk.