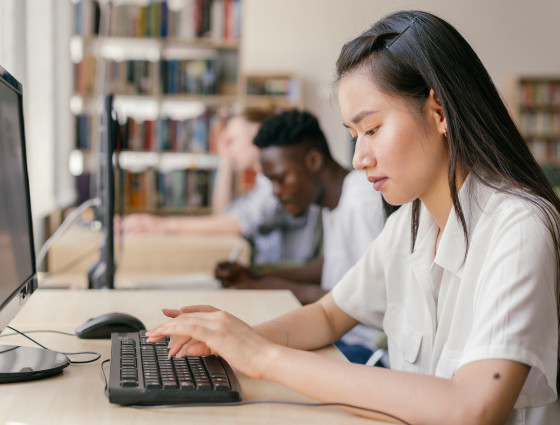 Online events
Worcestershire libraries provide digital events that allow you to connect with others and expand your skills and interests.
What's on
Connect Bubbles
Stay connected with others over a shared interest or activity with our online social connecting 'Bubbles'. Current topics include Poetry, Knitting, Photography, Crime Books, Book Bubble and How to Access Your Digital Library. 
Register for our Social Connecting Bubbles
Living Knowledge Network 
Access a variety of online talks from the British library's Living knowledge Network on topics of interest such as history, literature and the environment.
Find out more about the Living Knowledge Network
Business events
The Business and IP Centre (BIPC) support webinars provides free and accessible business advice, support, information and resources you can trust to help you on your business journey. 
Find out more out our BIPC events
Online library coding club
Take part in monthly coding challenges with Worcestershire libraries. Aimed at 5 to 17 year-olds, the challenges cater for all levels from absolute beginner to advanced coder, using a variety of software and programming languages.
New challenges are set on the last Thursday of the month and can be accessed by