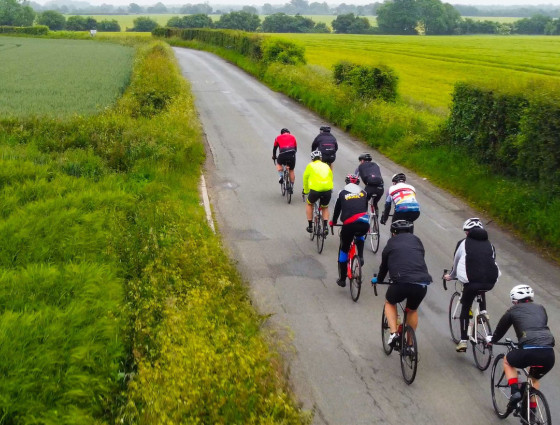 Bikeability cycle training
Bikeability is today's cycle training programme.
What is Bikeability?
It's like cycling proficiency, but better! It's about gaining practical skills and understanding how to cycle on today's roads. Bikeability gives everyone the skills and confidence for all kinds of cycling.
For schools
Worcestershire County Council offers National Standard Bikeability Cycle Training to all schools within the County. Bikeability is promoted and supported by the Department of Transport and is designed to give the next generation the skills and confidence to ride their bikes on today's roads.
How does Bikeability work?
A pool of qualified cycle instructors has been recruited to ensure that as many individuals as possible can benefit from the scheme anywhere in the County.
There are three levels of training available:
Level 1 – An introduction to cycling and involves basic bike control (suitable for age 8 years and above or school Year 4)
Level 2 – An introduction to the on road environment and quieter roads (suitable for age 9 years and above or school Year 5)
Level 3 – Provides skills for all on road environments, including more challenging traffic situations and complex junctions (suitable for age 14 years and above or school Year 9)
In order for the scheme to be sustained at a high quality the following charges apply.
Maintained schools:
£5 per pupil for Level 1
£10 per pupil for Level 2 or 3
(free training will be available to a small number of schools with the highest proportion of children receiving free school meals)
Independent schools:
£10 per pupil for Level 1
£20 per pupil for Level 2 or 3
Adult cycle training
Our professional Bikeability Instructors deliver cycle training to individuals, families, children, groups, new learners or experienced cyclists. To discuss your training needs and to check availability please contact us.
Details of other cycle training providers can be found via the Department for Transport Bikeability website.
Free sessions for 2024
From January 2024 free adult only sessions will be available on Saturdays delivered by qualified and experienced Instructors.
There are 'traffic free' or 'on road' sessions available to suit different needs.
Starting from County Hall, Worcester. All abilities welcome, all you need to bring is your bike and helmet. To book a session email the Bikeability Team.
Payment
Once you have discussed your training needs and checked availability, payment can be made by clicking on the pay link.
Make sure you have your reference number ready and have discussed your training requirements with our Bikeability team above, before making a payment.