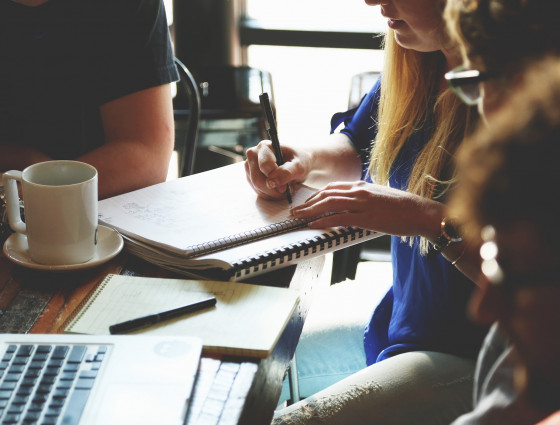 Worcestershire Trading Standards - Primary Authority
Information about Primary Authority as a statutory scheme for businesses trading across local authority boundaries.
For many years Worcestershire Trading Standards Service has offered advice and guidance to Worcestershire businesses both big and small to ensure that the goods and services they supply comply with the law
In more recent years the concept of Primary Authority was introduced by legislation and establishes Primary Authority as a statutory scheme for businesses trading across local authority boundaries.
The idea behind the scheme is to provide companies with 'Assured Advice, whilst offering both local authorities and businesses the opportunity to develop constructive partnerships for the benefit of all. 
Whilst undertaking this function the work done by under Primary Authority is chargeable, providing the business advice that they can rely on.
Companies who enter into a Primary Authority Agreement benefit from
having a single point of contact for advice and guidance, that contact being part of a widely skilled and experience bigger team
providing support to your business will be guaranteed under a Agreement; business advice is not available from Worcestershire Trading Standards in the same way outside of a Agreement
your contact Officer can liaise on your behalf with all other enforcing authorities and all other enforcing authorities would be required to have regard to the advice provided by Worcestershire Trading Standards Service before taking any further steps
you will be given advice on any potential changes to the law which may affect your business by way of staff training or written advice
where advice has previously been given we will review continuously to ensure this is up to date
we can review your marketing material and your company's website to ensure that they are compliant
we can also audit and review and procedures relating to areas such as customer complaints, which may help you save a company money by understanding what a consumer is entitled to and under what circumstances
These are just some of the benefits a Primary Authority Agreement can bring to a company and all the activities can be tailored to a business's specific requirements.
A Primary Authority Agreement will ensure a greater flow of information between your business and other enforcement bodies, leading to consistency in enforcement that can be relied upon. We believe that a Primary Authority Agreement will provide you with value, flexibility, and the resources that a business needs at a very cost-effective rate. 
Find out more about the scheme GOV.UK Primary Authority overview
What businesses have to say about a primary authority partnership
We are proud to already partner with a number of businesses such as Halfords and Worcester Bosch, Forest Garden and Primal Living, here is what some of our partner businesses have to say about having a Primary Authority Agreement in place:
"We have been part of the PA account now for a few years. We will always get in touch when we need a second opinion on a case and the response is always very prompt. The advice and suggestions are always looking at the complaint/ issue from both sides being us and the consumer which is really helpful and assists with a speedy resolution for both parties. Our account is handled very smoothly, and we have an excellent relationship with our account Manager. I would recommend this to all businesses that strive to protect their reputation and still offer excellent Customer Service" 
Forest Garden Ltd
"Having a PA agreement with our local Trading Standards authority means, as a business, we can be confident about all our marketing material, from packaging to customer emails to our retail website. It also benefits us with import, customs and clearance, should any changes to legislation have arisen between despatch of goods and their arrival."
Primal Living
"At GSG we take product safety, compliance and customer happiness extremely seriously and as such partner with our local trading standards through the primary authority function. This allows us to get assured advice and guidance on trading, directly from the people who enforce it, helping us improve our products and service across the business."
Green Sheep Group
Our service
We will work with you to ensure that you get the most out of the partnership.  
The team consists of Trading Standards professionals who provide bespoke business advice, on which the business can build their policies and procedures on a cost recovery basis. We believe that most businesses want to treat their customers fairly. Primary Authority gives the business this opportunity with full, tailored support with a single point of contact.
The Primary Authority team pride themselves on delivering consistent, efficient, and effective advice which can be relied upon. 
If you are interested in entering into a Primary Authority Partnership with Worcestershire Trading Standards Service, call us on 01905 822799 or email us at Primary.Authority@WorcestershireTS.gov.uk to discuss how this would benefit your business and to answer any questions you may have about the scheme
Fees and charges
We are currently reviewing our fees and charging model to ensure that it reflects what businesses want and is as flexible for all types and size of business.  
If you have any views about our business advise services or any thoughts about the types of services we should provide please get in touch via email: Primary.Authority@WorcestershireTS.gov.uk
Primary Authority Advice is a chargeable service but is not subject to VAT and our current rate is £69.00 per hour