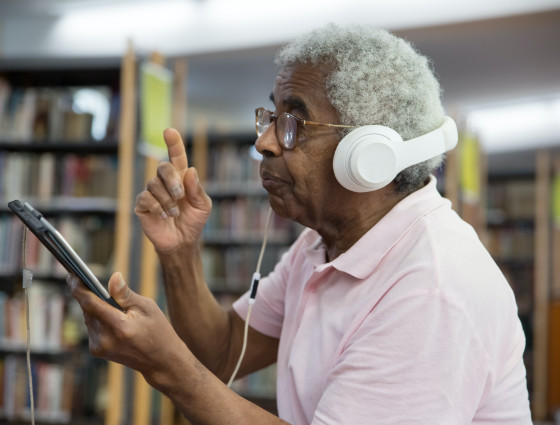 Online library
Download free eBooks, eAudiobooks, eNewspapers and eMagazines.
Access the online library
all library members have free access to the online library
you do not need to sign up to a digital account if you are already a library member
reservations for eBooks and eAudio books are free
Digital library membership
If you are not already a library member a digital library membership is available to all Worcestershire residents and gives you free access to eBooks, eAudiobooks, eMagazines. It can be easily upgraded to full library membership by providing proof of your name and address to a library building.
Borrow eBooks and audiobooks with BorrowBox
To access BorrowBox, you will need your library card number and PIN
Then select 'Worcestershire' as your library service
Customers can borrow up to 4 eBooks and 4 audiobooks at any one time using BorrowBox
This service is only available to library customers who are Worcestershire residents
Need assistance?
Borrow digital magazines with Libby
To access Libby, you will need your library card number and PIN
Then select 'Worcestershire' as your library service
Libby provides over 3,000 magazines from the UK and around the world
This service is only available to library customers who are Worcestershire residents
Borrow digital newspapers and magazines with PressReader
To access PressReader you will need to register using the 'Libraries & groups' button in the app
Select 'Worcestershire' as your library service
Login using your library card number and PIN
Get access to more than 7,000 of the world's top newspapers and magazines as soon as they're available on shelves
This service is only available to library customers who are Worcestershire residents