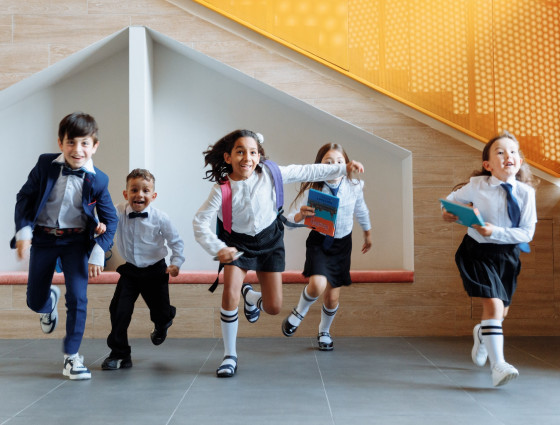 Holiday Activities and Food (HAF) for schools
Applications to be a part of the HAF programme are accepted through our provider portal.
Applications to be a part of the HAF Programme are accepted through our provider portal linked below, please read these pages to find out what you can use HAF funding for, programme expectations and requirements. 
When you are ready, create an account to apply for funding here:
How can HAF help children in your school?
The purpose of this funding is to provide free holiday provision, which includes healthy food and enriching activities, to school-aged children eligible for benefits-related Free School Meals (FSM).
The funding makes activities, food and support directly available to families through local providers throughout the holiday periods (excluding half-term holidays.
The provision should aim to support children, young people and families to:
eat more healthily
be more active
take part in engaging and enriching activities
be safe and not isolated
have greater knowledge of health and nutrition
be more engaged with school and other services
The programme will cover the Easter, Summer and Winter holidays in 2023. For more information on the national programme please visit Holiday activities and food programme 2022 from GOV.UK.
Which pupils can access free activities?
85% of the funding is allocated for Children in receipt of Free School Meals (FSM)
15% of the funding is allocated for children between the ages of 5 to 15 who your School consider to be 'Just About Managing', vulnerable or in need of this provision. This may include, for example:
children assessed as being in need
looked-after children
children with an EHC plan (Education, health and care plan)
children assessed as otherwise vulnerable
children living in areas of high deprivation
children of refugee families with NRPF
I want to refer a child
If a parent has contacted, you for a referral:
give the parent permission to list you as a professional reference when they sign up at the haf-it website
contact provider directly
contact the HAF team
If you would like to sign a child up/ refer a child:
set up an account in your name
list the child or children you would like to sign up
add your name as a referee when prompted to select FSM eligibility