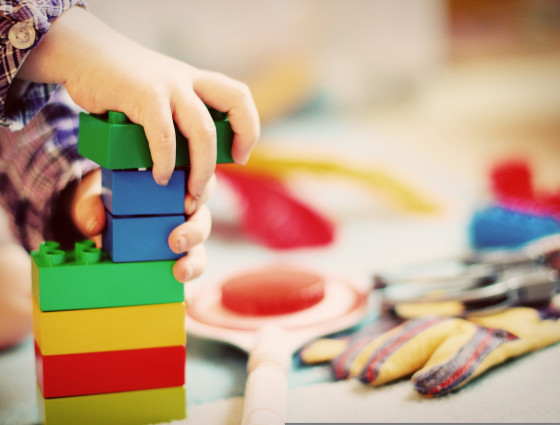 Early years inclusion A to Z of resources
Recommended documents and guidance relating to Early Years Foundation Stage, Inclusion, Regulation and Inspection.
A
Audit of Inclusion Practices for Registered Early Years and Childcare Settings
This audit supports early years settings to review their inclusion practices across a number of areas including:
supervision and ratio's
individualised support
key worker and child interactions
partnership with parents
promoting positive behaviour
policies
SENCO's should lead the staff team through the audit to identify strengths and areas for development.  An action plan is also included for clear pathways to improvement.
Download: Inclusion audit (Word document)
Parental Engagement - Inclusion Audit
Download: Parental Engagement - Inclusion Audit (Word)
The attached audit provides early years settings with comprehensive guidance on how to engage, co-produce and build positive relationships with parents carers.  The audit is a culmination of a project supported by the charity Contact which included a range of Early Years SENCO's and specialist services representatives.
The audit covers the following aspects:
welcome and care
value and Include
communication
partnerships
The audit is in draft format as we would welcome further comments for Early Years SENCO's (please email eyinclusion@worcschildrenfirst.org)
Website: Contact is a charity for families with disabled children. They support families, bring families together, and help families take action for others.
Autism
Information on supporting children who are on the Autism Spectrum or those who have Complex Communication Issues. 
Support can be accessed via the Pre School or via Traded Services from Complex Communication Needs Team
Further information on supporting children on the Autistic Spectrum can be downloaded from the following websites:
Inclusion Development Programme (IDP) – Supporting children on the autism spectrum
Teaching young children on the autism spectrum from National Autistic Society
The Rainbow Project: supporting autistic pre-school children from the National Autistic Society
Download: Advice sheet on supporting children with their sleep (PDF)
The advice covers the following areas: Sleep diary, relaxation techniques, transitions, environment, diet, routine and co-Sleeping
Download: Top Tips for Supporting Children with Social Communication Issues (PDF)
Resource for Aiding Interaction and Developing Shared Attention:
The Inclusion Team has produced an information leaflet listing a selection of resources, toys and ideas that may be useful to support children with interaction, shared attention, turn taking and early communication.
The resources should be used by parents and carers and practitioners for developing shared attention with an adult in the first instance. When children are confident in this skill, adults should then introduce another child to the activities to develop interactions and shared attention with the child's friendship and peer group.
The resources are particularly useful for children with complex communication needs and/or autism. Please email the Inclusion Team on eyinclusion@worcschildrenfirst.org.uk to request the 'Aiding Interaction and Developing Shared Attention' information leaflet, or call the Inclusion Helpline on 01905 843099.
D
Delayed and Accelerated Transfer Policies
Worcestershire's guidance for parents and schools on the process for either:
delaying entry into school for matters of SEND
delaying entry into school due to summer born
accelerated transfer
Contains all relevant guidance, paperwork and flowcharts for understanding the impact of the decision - which must be taken in consultation  with the accepting school head.
The full Delayed and Accelerated Transfer Policy
Disability Access Fund (DAF) & Disability Living Allowance (DLA)
See F below for guidance on the DAF and DLA.
L
Looked After Children
More information on how to support children in the early years who are Looked After
The Local Offer
The Local Offer is an on line information service, setting out the SEND provision and support that is available in Worcestershire.  For more information, download the article below,
N
Normal entitlement - Good practice guidelines
A tick list which sets out the baseline of best practice within early years settings, supporting practitioners to audit their provision to ensure all required activities, resources and approaches are employed within your setting.
The guidelines provide information on the baseline of everyday practice that should be available to support all children in your early years provision.
Download: Good practice guidelines (Word)
O
Observations
For guidance on effective observations see E in the A to Z of resources above.
P
Provision mapping
individualised planning: this includes blank templates of Individual Provision Maps (IPM's) or Individual Educational Plans (IEP's) Individual Support Plans (ISP's), and 'Records of Intervention'
advise on Individual Planning: a guide to the Graduated Response when supporting children with additional needs
blank provision map: for giving an overview of children's needs and the resources that support them
Download: Individualised Planning Guidance 2020 (Word)
Download: Writing SMART targets (Word)
Download: Provision map blank (Word)
For more information on the Provision May Cycle please book on the following training available from CPD online - 'Effective Early Identification of SEND'
Parents
Guidance on communicating sensitively with parents of children with SEND has been compiled by parents to support Early Years Practitioners when liaising with parents/carers in your setting.
There are numerous charities and support groups for parents of children with additional needs including:
SEND Information Advice Service (SENDIASS) Worcestershire
SEND Local Offer information on all services for SEND within Worcestershire
Pre School Forum
The Pre School Forum is the multi-agency panel that meets monthly to monitor the progress of pre school children.
Working in partnership with parents and carers
Guidance on working with parents/carers of children with SEND, including guidance on meetings and transitions into school.
Policies for Early Years Settings
Inclusion Funding Explained
Find out more about the Inclusion Funding Early Years settings can claim to support children with SEND.  Written to help parents understand the process, with each individual level having a corresponding leaflet to set out the expectation of support for each level of need (known as the Graduated Response Level).
The leaflets available within the Parent Leaflet - Inclusion Funding explained document include:
normal entitlement support
graduated response 1
graduated response 2
graduated response3
graduated response 4
exceptional early years funding
R
Risk assessments
Risk assessments should be carried out across all aspects of your provision.  The Inclusion Team recommend that any child who has a Health Care Plan in place should also have an accompanying Risk Assessment.  Both documents should be up-dated regularly to demonstrate the steps that practitioners are making to meet the needs of the child and to keep them safe from harm.
Download: Risk assessment template (Word)
Download: Guidance on completing risk assessments (PDF)
An example risk assessment (PDF) has been create to aid early years practitioners in completed a risk assessment. These documents should be created for any child who has a Health Care Plan in place.
S
SENCO Communication Sheet
Download: SENCO Communication Sheet (Word)
SEN policy for Early Years settings
WCF Inclusion Team have created a template SEN policy to help Early Years settings to consider all aspects of SEN and Equality of Opportunity when creating or reviewing your settings policy.
Download: WCF SEND Policy Guidance for Early Years Settings (PDF)
Sensory processing
Cerebra (a charity dedicated to helping families with children with brain conditions) has released an excellent resource for parents explaining what sensory processing means, and the impact it can have on children.  The resource contains information on:
hyper-reactivity (where children experience too much stimulation from incoming sensory information)
hypo-reactivity (where children do not respond or register sensory input)
sensory seeking
It also explores the impact on behaviours, sleep and levels of anxiety, along with insights into specific disabilities such as Williams syndrome, Downs syndrome and Fragile X syndrome.
The resource is aimed at parents, but is relevant for all early years settings to download, we recommended the information is disseminated by the SENCO to the staff team to raise awareness, and it is an excellent resource to add to your staff and parent SEND folder.
It includes case studies and guidance on different assessments along with strategies to help support children to better manage their environment and build up resilience, all of which can be applied within early years settings.
Download: Sensory processing a guide for parents from Cerebra
We would recommend that you spend some time looking through the Cerebra website, as it contains lots of excellent information and parents of children with sensory processing issues should be signposted to the website.
Speech, Language and Communication Needs (SLCN)
The Worcestershire Speech, Language and Communication Needs (SLCN) Pathway has been developed to support anyone who has an interest in children's speech, language and communication development. It contains a wide range of information, strategies and explanations of SLC development to support early years providers. In the identifying SLCN and developmental norms section there is a 'speech and language, communication development chart' to track development which the EY Inclusion team recommends settings use to identify children who may have gaps in their development and require referrals to the Speech and Language Therapy Services.
Once a child is identified as having a significant delay in their speech, language and communication development – early years practitioners should start tracking the child's skills and progress on the EYFS Early Support Tracking tools.
Speech and language resources
Inclusion Development Programme - Supporting children with speech, language and communication needs early years - Guidance for practitioners in the Early Years Foundation Stage
Staff training record
Download: Staff training record template (Word)
T
Team around the child (TAC)
Download: Team around the child (TAC) meeting letter template (Word)
Teeth
Promoting good oral health in early years
Promoting good oral health is important in supporting children and young people to achieve their full potential in education and being fully prepared to live happy, healthy, independent and prosperous adult lives.
In Worcestershire twenty percent of children enter school with evidence of decay. This is largely preventable; messages of oral health need to be integrated with lifestyle advice to ensure greatest health gain. There are significant opportunities to influence this in the school environment through encouraging healthy lifestyles.
Initiatives for schools to support good oral health
The Oral Health Foundation's resource, Dental Buddy is already used to promote dental health in hundreds of UK schools and early years settings.
During the Early Years (3 to 5 years), whether it's their first tooth, or their visit to the dentist, a child's early experiences of oral health can impact on the rest of their lives. To help you with planning your lessons, the Oral Health Foundation has developed a range of new resource named including one for EYFS.  For early years, the overarching aim is to help young children achieve the five 'Every Child Matters' outcomes of staying safe, being healthy, enjoying and achieving, making a positive contribution, and achieving economic wellbeing.
Transition
SEN Personal Budgets (SEND Local Offer)
Post 16 learning options for young people with SEND from the Local Offer
Download: Transitions all about me (Word)
Transition a parents perspective with top tips from parents who have gone through the process
Ideas to help with transition
Parents from Worcestershire Parent Carers Council kindly shared their experiences, both good and bad, of their child's transition and the impact on the whole family unit.
They detailed the different strategies employed by professionals, and round table discussions produced a range of suggestions that can be utilised in your setting alongside the Transition Toolkit.
transition booklets, passports, photo books
take it a step further and have child, parents and key worker go to new setting together and take the photos, have a tour and then create the book together
key worker to visit the new setting with the child to help settle them in
new teacher and SENCO to visit the nursery setting to read or do other fun activities so they become a familiar face and get to interact with the child
timetable of transition events for parents
extra visits to the school
home visits by the new teacher
take it a step further and have the key worker attend as well
stay and play sessions or a picnic
visual timetables send a copy home as well to aid in discussions about what the child is doing at school
parent information evenings meet staff, school nurse, and family intervention workers, visit the classrooms
invite pupils and teachers to come to nursery to talk about school life
involve older siblings at mainstream to support
offer a video tour of the new school
make sure parents know who they can talk to about concerns
careful use of early help website
informal coffee mornings for parents or weekly drop in sessions
direct SENCO contact with receiving school
all professionals to be involved at the same time
get parents involved in producing IEP's – thoroughly explain reasons behind what's on IEP
SENCO from nursery and SENCO from school meeting together
take it a step further and have invite the parent to this meeting
be clear about staff roles (a SENCO's role differs in each setting)
have a quiet place to talk to parents or visit them at home
uniform of new setting in role play area or dressing up box
take it a step further and make cushion covers for quiet corner with uniform shirts for feeder schools
meet and greet everyday
multiagency meetings beforehand
all information is passed on so that parents and settings do not have to say the same thing over and over
grandparents to stay with children until settled
all about me book
make parents aware of when the child can start school
share learning journeys
school themed role play
right support for teachers and staff
good communication channels
play plan writing down key indicators for professionals to know and understand
remember small details can be big details for children and parents lunch boxes, bags toilets (i.e. may have hand dryers)
have a transition policy
take it a step further have a parent or two help with developing and writing it
have transition books on website
partnership days
marvellous me box – VAK learners
use transitional objects - consider a personal tidy bag with their photo, in their favourite colour, they can put a special object in it and take it with them for settling in days and when they start school
create a transition toolkit
try to see the new setting from a child's point of view, give them a video camera, what do they film, what's important to them?
get the whole family involved
take the child to visit for school events schools play for example
get parents to give talks to other parents and teachers
keep parents and teachers fully informed
SENCO's to share knowledge with those who work directly with the children, provide more training
signpost parents to services that can support them, be knowledgeable of those services
allow child to take a photo of their parent or something else familiar to school with them
always remember 'the little things matter'!
a great idea for reception teachers post cards from home
give all parents a SAS postcard to write something their child did over the summer (where they went on holiday, new baby brother, for example)
parents send these in before the start of the school year
create a display of all the postcards
every day for the first week, read out a few of the cards this is a great way for the teacher and children to all get to know one another better and help the child to feel like the teacher already knows something special about them
Transition templates
Every child in Worcestershire should have successful transitions throughout their early years and beyond. High quality transition planning can help children move into new environments with reduced anxiety and can support them to settle quicker. A major transition in a child's life is the move into reception class, and all early years providers will begin to plan for all children's transitions in school in the Summer Term, in liaison with their new school. 
For children with additional needs, early years providers will plan more activities to make the unfamiliar familiar. 
Download the transition templates below for ideas of different transition activities. The Inclusion Team, in liaison with specialist teams have created specific templates for a range of needs to support early years providers and reception teachers to plan appropriately. 
Download: Sensory impairment transition template (Word)
Download: Transition ideas for children - Blank template (Word)
Download: Transition ideas for children - Generic (Word)
Download: Transition ideas for children with complex communication needs or autism (Word)
Download: Transition ideas for children with social, emotional and mental health needs (Word)
Download: Transition ideas for children with speech, language and communication needs (Word)
V
Vulnerable learners
A checklist to support practitioners in identifying groups of vulnerable children who may require additional interventions
Download: Identifying vulnerable learners (Word)