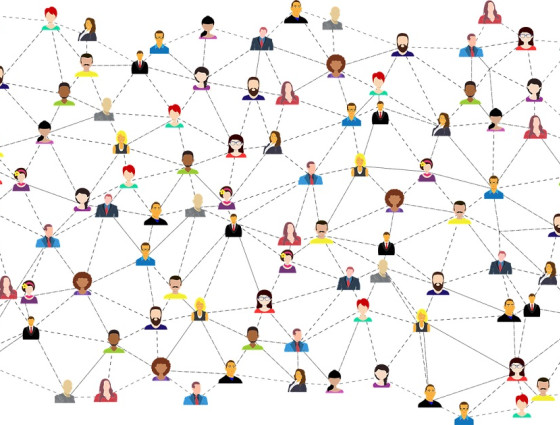 10 Ways to explore careers
These 10 ways to explore careers will help you consider all of your options in detail.
1. Explore different job roles and the job market
Exploring different job roles and the local job market will provide you with a clear understanding of the types of roles available in different industry sectors and also what the job market looks like in your local area
for a comprehensive list of the types of job roles available visit our Job Sectors section
if you already know what industry you are interested in but would like to hear more about the job role, visit  iCould and explore videos of people already in those job roles sharing their experiences or visit How2Become to discover how to work in different sectors
are interested in working for the NHS
no idea what you want to do? This UCAS careers quiz can support you by matching you to jobs most suited to your interests and personality traits
find out more about the employment market across Worcestershire
---
Further links to explore job roles and the job market
2. Find out about different courses and pathways
There are many different pathways available to students in order for them to enter the job market. Whether you know exactly what job you want to do and how to get there, or whether you aren't sure just yet, the below information will help you to expand your knowledge on the courses and learning pathways available to you 
---
Further links to explore different pathways
3. Have a debate
Certain industries still have stereotypes attached to them, debating these career myths (online or face-to-face) can be an interesting way to develop your knowledge of different job roles.
Some common stereotypical phrases include:
Bricklaying is a man's job
Caring jobs (nurse, teacher, vet etc.) are for females
Only rich people go to university
Apprenticeships aren't for academics
You need all A's in your A Levels to go to University
Creative Industries don't make any money
Why not follow this up by researching the industry further and writing down your thoughts and findings?
4. Watch educational videos and documentaries
Educational videos and documentaries can provide insight into the world of work through other people's experiences and expand your knowledge. You might even be drawn to an industry you hadn't previously considered!
Can't see a documentary that represents the field you are interested in? why not carry out your own research and see what you can find.
5. Play an educational game
Research and learning can be fun! Playing an educational game can help to broaden your knowledge without you even realising.
6. Discover and build upon your skills and strengths
Building upon skills and strengths you already have and developing them further is a useful way of ensuring you stand out in the world of work and have the employability appeal employers are looking for.
---
Further links and resources for building upon skills and strength
7. Complete career activities
Writing things down is a great way to explore careers and ensure the information you gather stays with you. It is also useful to have information to refer to when you are looking at writing a CV, applying for an apprenticeship or course.
8. Take a free online course or lesson
There are a wide range of online courses that can support you in developing your skills and knowledge of the world of work and help you to enhance your employability appeal.
Interested in a career in business, construction or marketing? Why not try these 30-minute apprenticeships?
Free online courses to develop your skills and knowledge are also available for the following industry sectors:
To find a free online course for an industry that is not listed above, visit MOOC. 
If you would like to undertake an online course and want to browse the range of courses that are available with a further education college visit Vision2Learn 
You can also maximise your chance of feeling confident and comfortable in an interview by taking a free online course in interview success
---
Further links to free online courses
9. Develop your maths and english skills
Are you aged 16-24 and interested in working towards an English or Maths qualification? 
Worcestershire County Council's Adult & Community Learning team invite you to join their "Classroom In Your Own Home"
Why not use additional time you may currently have available to prepare your next career step? Their friendly, local, highly qualified and experienced team of tutors would love to support you to develop your skills. 
They offer a blended solution for your learning which is able to respond to the current situation by bringing together the benefits of online learning and the advantages achieved by also meeting with your tutor in person, as and when this is possible. 
Their classes offer collaborative, real-time learning with a tutor and peers - an online classroom experience in your own home, not just an online learning opportunity.
To find out more, email the team at englishandmaths@worcestershire.gov.uk
10. Browse Careers websites
Browsing careers website can help you to find information and advice on a whole range of industries and topics, especially if you are not sure what you want to do in your future career or what pathway you should take to get there.
The websites listed below all provide a range of useful and generic careers related information
Useful online learning websites
Here are also some general free online learning sites
Contact Us
Contact the team of qualified advisors now to start your journey.
Please note this is a free phone number and the service is available for Worcestershire residents.