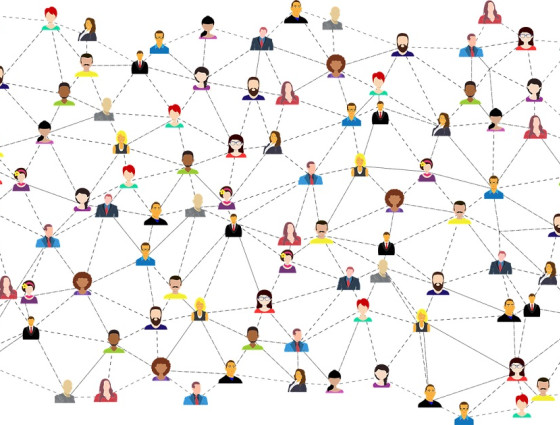 Worcestershire's Employment Market Key Growth Sectors
Worcestershire has a broad range of opportunities available in a variety of sectors.
Worcestershire has some key growth areas which are growing rapidly year on year. Firms within these sectors are turning to the county's pool of talent to be their next engineer, chef, or 3D printing technician. To find out more about the growth sectors in Worcestershire, follow the tabs below:
---
Advanced Manufacturing and Engineering (AME)
Advanced Manufacturing and Engineering is a thriving sector in Worcestershire. The sector uses new and innovative technology to better the manufacturing process. The sector is often linked with automotive and aerospace engineering.
Key Companies in Worcestershire
Advanced Manufacturing and Engineering in Numbers
There are more than 28,130 in Worcestershire related to advanced manufacturing
Over 50% are based in the Redditch and Wychavon districts
AME accounts for 10.5% of the counties employment and is growing year on year
The Future of the Sector
Engineering UK estimates that 124,000 engineers and technicians with core engineering skills are needed every year across the UK. This means the AME sector is constantly growing and changing. With the advancements of technology and innovation in AME businesses across Worcestershire such as the use of autonomous robots and 3D printing, we can predict there will be consistent job growth in this industry as its manufacturing processes experience constant change.
Types of Careers in AME
3D printing technician
Aerospace engineer
Agricultural engineer
Automotive engineer
Car manufacturing worker
CNC machinist
Engineering craft
Machinist
Manufacturing systems engineer
---
Agri-Tech
Agri-Tech is constantly changing the world of farming and agriculture. Using technology and technological innovation this sector is improving the efficiency of modern farming and changing the way companies have operated for 100s of years. Worcestershire plays a very important role in this process because of its rich history in agriculture.
Key Companies in Worcestershire
Agri-Tech in Numbers
Accounts for 5.6% of the workforce in Worcestershire
542,000 jobs in the UK
The top 50 businesses in Worcestershire add £217 million to the economy each year
The Future for The Sector
Over the next 10 to 15 years the Agri-tech sector is expected to grow substantially. Agri-Tech is a fast-growing industry focused on improving traditional forms of farming through technology. This aims to continuously improve the speed and efficiency of modern farming. For example, the 5G and broadband programme in Worcestershire is crucial in enabling developers and producers to use GPS, drones, and robotics to manage their farming efficiently. The demand for people to work in Agri-Tech will continue as the UK looks for new solutions to food growing and protecting the environment.
Types of Careers in Agri-Tech
Agricultural contractor
Agricultural engineer
Agricultural engineering technician
Agricultural inspector
Agronomist (crop scientist)
Biochemist
Biotechnologist
Botanist
---
Cyber, IT and Defence
As we move into the digital age, the Cyber, IT and Defence sector grows bigger each year. Worcestershire is home to the UK's second biggest cluster of cyber security firms, and the UK's biggest outside of London, meaning there is always a growing number of occupations and businesses available for new starters. Cyber Security is the fastest growing sector in the Midlands, with developing technologies in the 5G field. Worcestershire was one of just 6 government backed test beds! This field is constantly changing and expanding, leaving lots of room for eager new starters and new opportunities. 
Key Companies in Worcestershire
Cyber, IT and Defence in Numbers
Over 19,000 people are employed in this sector in Worcestershire
There are currently around 50,000 vacancies for tech positions across the UK, alongside a drive to create 1 million tech jobs in London by 2023 to help meet demand
Worcestershire alone has the potential to create and extra 52,000 tech jobs and add £2.7bn to the economy by 2025
The Future for The Sector
Cyber, IT and Defence is still a relatively new sector, which means there are plenty of new roles and opportunities which are expanding every day. The average tech sector growth between 2014 and 2019 was recorded at 7.6% per annum. 
There is also currently a skill shortage in this sector. This coupled with the demand to create 1 million jobs, shows just how much the sector is growing explains the constant search for more workers. For example, the undergraduate CyberFirst Bursary programme continues to attract students seeking future careers in the cyber security sector and encourage young people to work in IT.
Type of jobs Cyber, IT and Defence
App developer
Business analyst
Computer games developer
Computer games tester
Cyber intelligence officer
Data entry clerk
Database administrator
Digital delivery manager
Digital marketer
---
Business and Professional Services
Business and professional services are essential in maintaining and expanding Worcestershire's economy, employing 37,000 people in our county. This area covers a wide range of different occupations, from legal to recruitment businesses. 
Worcestershire has seen a large increase in the number of businesses in this sector that have been created. In 2016 Worcestershire was home to 5,430 businesses. This has expanded to 7,760 in 2021, with new businesses always looking for new recruits. 
Business and Professional Service in Numbers: 
Business and professional jobs account for 14.3% of Worcestershire's total workforce
Over 40% of these jobs can be found in Bromsgrove
The top 50 businesses in Worcestershire add £885 million to the economy each year
The Future of the Sector: 
There will always be demand for employees in the business and professional sector, they are essential to keeping the economy (and other businesses!) running. In recent years we have a seen significant growth in the number of businesses in and around Worcestershire. This tells us that there should be a consistent demand for employees throughout this sector for the coming years. 
Types of Jobs in Business and Professional Services:
Insurance broker 
Solicitor 
Accountant
Lawyer
Clerk
Personal Assistant
---
Construction
Worcestershire's construction sector operates nationwide and employs a wide range of highly skilled workers from all regions of the UK, working in a diverse variety of jobs. The construction sector is making significant developments in the hopes of improving productivity. This has resulted in a partnership between the industry and government which aims to incorporate digital technologies into the industry and its workforce. 
Key Companies in Worcestershire:
Construction in Numbers:
The construction sector accounts for 5.8% of Worcestershire's jobs
There are 3,380 business in Worcestershire working in construction. The top 50 of these businesses adds £335million to the county's economy
The Construction Skills Network (CSN) Report forecasts that construction output in the West Midlands will grow by an annual average of 4.8% to 2025
The Future of the Sector 
With the ambitious partnership between the government and the construction sector, digital technologies will become more and more important to the construction sector and people working within them. This will include technology like 3D printing and frequent offsite manufacturing. The Government is also running a 'Build Back Better' scheme, which will help develop investment in infrastructure and upskilling the workforce to develop the construction sector for years to come. 
Types of Jobs in Construction:
Architect 
Construction Manager 
Civil Engineer 
Estate agent
Site manager
---
Health and Care Sector
Worcestershire's health and care sector is large, including 2 NHS trusts, covering 3 acute hospitals in Worcester, Redditch, and Kidderminster as well as 7 community hospitals and rehabilitation units. The effects of the COVID-19 pandemic have also altered the health and care sector greatly but highlighting how important technology-based innovation can be, a development which is being applied across the county through devices and equipment and assistive technology.
Key Companies:
Health and Care in Numbers:
Worcestershire's health and care sector employs 38,000 people in 1000 businesses across the county
The Health and care sector accounts for 14.1% of Worcestershire's total workforce
Over 30% of these jobs can be found in Worcester City alone
The Future of the Sector:
With the development of technology in the health and care sector, we hope to see in the future the use of Artificial Intelligence for remote monitoring and data analytics. This will be helped by the 5G ecosystem we have installed within Worcestershire to create quick and reliable internet connectivity across the county. Finally, Worcestershire could see its health and care sector grow from strength to strength, following the development of the new Three Counties Medical School which opens in 2022 at the University of Worcester. 
Types of Jobs in Health and Care:
Adult Nurse
Children's Nurse
Clinical Psychologist
Specialist nurse
Physiotherapist