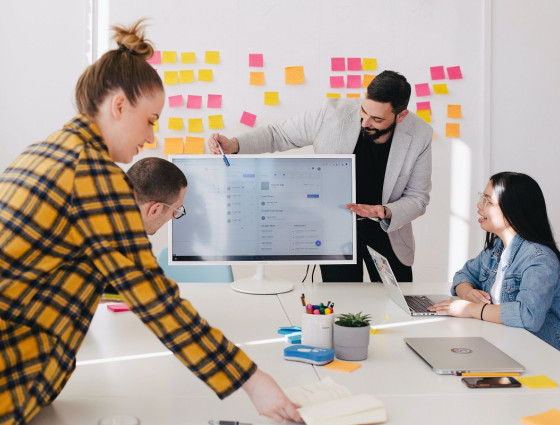 Assist us as an Enterprise Adviser
Enterprise Advisers work closely with local schools and colleges to help develop a practical careers plan and prepare students for the world of work.
Enterprise Advisers use their knowledge of the local business landscape to support an educational establishment careers team to develop an effective careers plan and to create opportunities for a school or college's students.
What you will do as an Enterprise Adviser
As an Enterprise Adviser you'll work with a Headteacher, Senior Leadership team member or careers lead to develop a careers plan that gives students multiple opportunities to learn about work. This role is the perfect opportunity to share your insights about job opportunities and the key skills that Worcestershire businesses need.
Enterprise Advisers are a key route for educational establishments to gain support to meet the Gatsby Benchmarks 5 and 6.
Being an Enterprise Adviser is great opportunity to:
use your experience and network to inspire young people
develop your interpersonal and strategy skills and gain new experiences as a role model to young people in your area
deepen your connection to the local community
build your company's reputation
Download: Becoming an Enterprise Advisor (PDF)
Benchmark 5: Encounters with employers and employees
Every pupil should have multiple opportunities to learn from employers about work, employment and the skills that are valued in the workplace. This can be through a range of enrichment activities including:
visiting speakers
mentoring
enterprise schemes
talks and websites
CV workshops
mock interviews
mentoring
employability workshops
employer-delivered classroom learning
Benchmark 6: Experiences of workplaces
By the age of 16, every pupil should have had at least one experience of a workplace and by 18, one further such experience, additional to any part-time jobs they may have
workplace visits and experience
work shadowing
volunteering and citizenship
Volunteering as an Enterprise Adviser can be incredibly rewarding. You'll be supported by a trained, full-time Enterprise Coordinator and have access to a range of practical resources to help you in the role.
You can also benefit from peer support from other volunteers and broaden your network of contacts further.