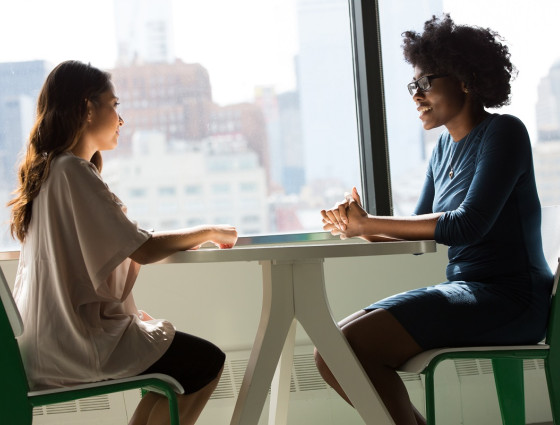 Hold mock interviews
Mock Interviews give students the chance to put their new skills into practice with business professionals in a supportive and familiar environment.
Business volunteers give students constructive feedback and discuss ways they can improve further. 
These popular sessions are delivered 1-1 with a student and they help them to understand: 
Good and bad interview techniques
Good body language 
The skills and qualities employers are looking for.
47% of students said they had increased their confidence in having a mock interview by over 50%
93% of business volunteers said they felt they had made a significant
Top tips for delivery
it is important to put students at ease and to use prompts if they cannot answer any of the questions you ask them
if possible, find out from teachers about any upcoming job interviews the students may have and tailor the interview accordingly
it is also worth tailoring the level of interview difficulty depending on the year group of the student. Start with a light touch interview for years 7s and work towards a comprehensive application process including a more formal mock interview for years 12 and 13
many employers utilise their HR teams as well as industry specialists to undertake this type of activity