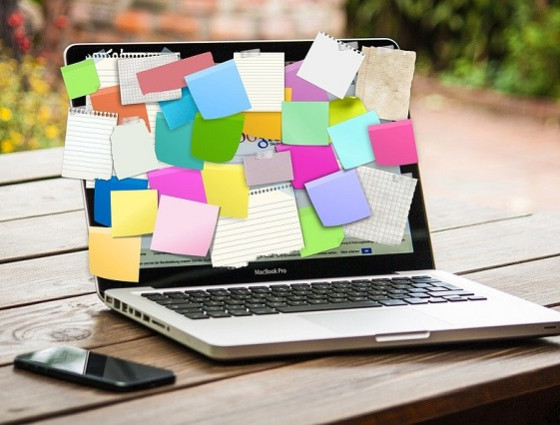 Worcestershire Works Well resources and newsletters
Take a read of our newsletters, recommended websites, national awareness days and training.
Newsletters
---
Health Awareness Days, Weeks and Months 2022
Please note some dates may change due to the current pandemic.
---
January
Whole month - Dry January
Dry January is the UK's one-month booze-free challenge that helps millions reset their relationship with alcohol every year. To find out more visit 
Whole month -  Love your liver
We want the nation to show their liver some love in January and take their first steps towards better liver health.
17January Brew Monday
Brew Monday, 16 January, Samaritans is reminding everyone to reach out for a cuppa and a catch-up with the people you care about.
17 to 23 January Big Energy Saving Week
Big Energy Saving Week is a national campaign to help people cut their fuel bills and get all the financial support they are entitled to.
23 to 29 January Cervical Cancer Prevention Week 
Organised by Jo's Trust raises awareness of cervical cancer and how it can be prevented.
February
2 February - Time to Talk Day
A small conversation about mental health has the power to make a big difference. Time to Talk Day is the day that we get the nation talking about mental health.
4 February - World Cancer Day
World Cancer Day organised by the Union for International Cancer Control (UICC). Raising worldwide awareness, improving education and catalysing personal, collective and government action, we're working together to reimagine a world where millions of preventable cancer deaths are saved and access to life-saving cancer treatment and care is equal for all - no matter who you are or where you live.
6 to12 February - Children's Mental Health Week
Organised by Place2Be this year's theme is Let's Connect
7 to 13 February - Sexual Abuse and Sexual Violence Awareness Week
Sexual Abuse & Sexual Violence Awareness Week is the UK's national week to raise awareness of sexual abuse and violence and to provide an opportunity for any organisation or individual to engage in dialogue.
March
Whole month - Ovarian Cancer Awareness Month
Find out how you can raise awareness and explore resources for getting messages out on different channels.
2 March - University Mental Health Day
University Mental Health Day brings together the university community to make mental health a university-wide priority and create ongoing year round change to the future of student mental health. 
8 March - No Smoking Day
Stopping smoking is one of the best things you'll ever do for your health. When you stop, you give your lungs the chance to repair and you'll be able to breathe easier. There are lots of other benefits too - and they start almost immediately. It's never too late to quit. Let's do this!
9 March - World Kidney Day
Is an annual campaign to help raise awareness of kidneys and educate people on what they do and how to improve your kidney health.
17 March - World Sleep Day
World Sleep Day is an annual event, intended to be a celebration of sleep and a call to action on important issues related to sleep, including medicine, education, social aspects and driving. It is organized by the World Sleep Day Committee of World Sleep Society and aims to lessen the burden of sleep problems on society through better prevention and management of sleep disorders.
20 March - World Oral Health Day
The theme: 'Be Proud of Your Mouth'. Focusing on the importance of oral health for overall health, because good oral health can help you live a longer, healthier life.
20 to 31 March - Sustrans Big Walk and Wheel
The UK's largest inter-school cycling, walking and scooting challenge. It inspires pupils, staff and parents to choose human power for their journey to school.
 
Recommended websites
Throughout the Worcestershire Works Well standards you are advised to provide health and wellbeing information to staff by making use of staff noticeboards and intranet systems and any other forms of communication that works well for your organisation.
We are keen to help you ensure that any information you provide to employees is accurate and the most effective way to do this is to use information from reputable sources. The list below highlights just some of the sources of information that we recommend, for further information please speak to your representative.
| Standard | Recommended Websites |
| --- | --- |
| Promoting Good Health | |
| Smoking and Tobacco Control | |
| Healthy Eating | |
| Health and Safety | |
| Mental Health and Well-being | |
| Physical activity | |
| Alcohol and Substance Misuse | |
| Leadership | |
| Attendance Management | |
See also
Training
Making Every Contact Count (MECC) is part of a national programme for all front line staff and volunteers.
It involves very brief, appropriate conversations about lifestyle, health and well-being and offers motivation for small lifestyle changes and signposting to local services or sources of information.
MECC has replaced Health Chats training and free training is available in the form of e-learning, face to face skills training and train the trainer training.