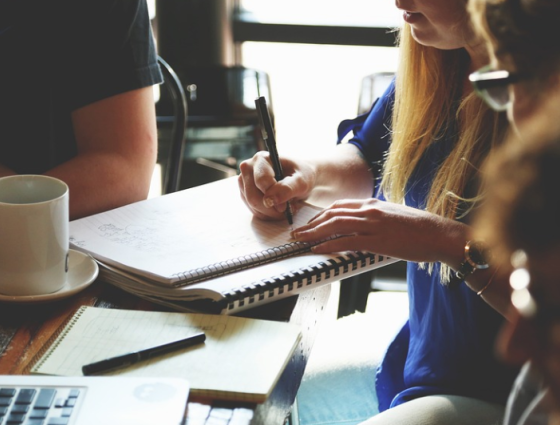 Worcestershire Works Well business to business support
Worcestershire Works Well businesses have found that business-to-business support has been extremely valuable when working towards accreditation for level 1, 2 or 3.
Business-to-business support involves champions from local companies sharing knowledge, experience or practical help with each other when working towards accreditation.
Business champions
Business champions that have signed up to support other companies may offer help by telephone, email, face to face meetings or other methods. The main purpose of business support is to share experience of implementing health and wellbeing initiatives, activities and approaches.
Your WWW representative is the most appropriate person to provide workplace health and wellbeing guidance, and this will not be provided as part of business-to-business support.
Worcestershire Works Well does not take responsibility for the information, advice and support shared between businesses. Business-to-business support is provided purely for your convenience and does not imply that Worcestershire Works Well endorses or supports these organisations or products/ services in any way. 
The following WWW business champions have signed up to offer support to other businesses as part of a Worcestershire Works Well pilot, please contact them directly:
Joanne Watkins - Operations Manager, Hewett Recruitment
Contact Jo: Jo@hewett-recruitment.co.uk
Hewett Recruitment is a Worcestershire recruitment company that has been established since 1980. Hewett Recruitment achieved Worcestershire Works Well Level 2 accreditation in November 2018, and they have been a strong proactive Worcestershire Works Well Strategic Board member for a few years. Hewett Recruitment have positively embedded health and wellbeing across their sites and have been recognised for their internal and external communications across the 9 standards.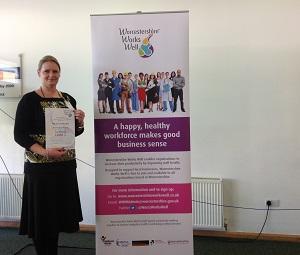 Shelley Gunnell - Chief Human Resources Officer, Titania
Contact Shelley: Shelley.Gunnell@titania.com
Titania is a security software solution company with over 50 employees in the county. Titania achieved Worcestershire Works Well Level 2 accreditation in September 2014, and they have previously been a valuable Worcestershire Works Well Strategic Board member. Titania are particularly strong in supporting mental health in the workplace, rolling out their Heart and health and wellbeing related benefits/ culture.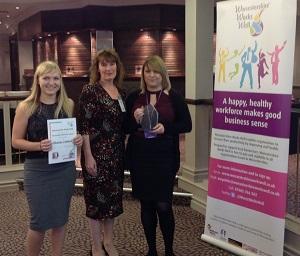 Michelle Parker – Senior HR Advisor, QinetiQ Malvern
Contact Michelle: mcparker@qinetiq.com
Josie Howells – HR Advisor, QinetiQ Malvern
Contact Josie: jahowells@qinetiq.com
QinetiQ is dedicated to defending sovereign capability, protecting lives and securing the vital interests of our customers.   They employ around 6,000 people across many sites within the UK. US, Australia and Canada. Michelle and Josie work at QinetiQ's Malvern site (where approximately 700 people are based) and in May 2019 received their Level 2 accreditation. Wellbeing is firmly embedded within QinetiQ's "safe for life programme" and the Malvern site are seen as the leaders in wellbeing with their events/initiatives being adopted across other sites.
Their successful Wellbeing Breakfasts which were first piloted in Malvern in 2018 have now been rolled out across all of their sites. They have also established a Mental Health First Aiders Network within the UK (of which there are now 65 qualified MHFAs) which went live in June 2019. Michelle and Josie have recently been recognised at QinetiQ's Gala Dinner for their pro-activeness around Well Being and were presented with an award for their achievement!