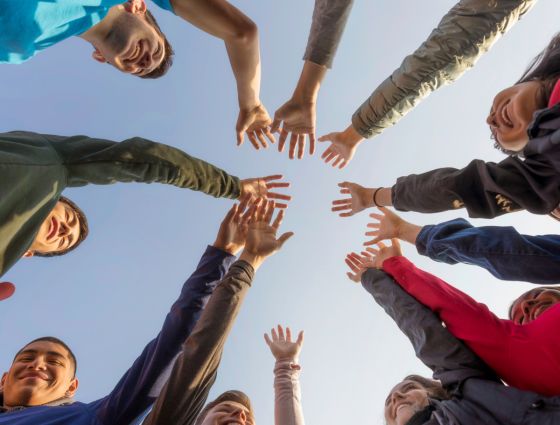 Getting started and signing up to Worcestershire Works Well scheme
Read about your eligibility and how to sign up to the scheme.
Before your organisations gets started and signs up to the scheme, please look at our standards and key information below.
Eligibility 
The Worcestershire Works Well (WWW) workplace wellbeing accreditation scheme is open to all public, private and third sector organisations located in Worcestershire that have a minimum of 5 employees.
Standards 
The Worcestershire Works Well (WWW) accreditation consists of eight core standards. 
These are:
Standard 1 - Environment and Culture
Standard 2 - Leadership and Management
Standard 3 - Attendance Management
Standard 4 - Health and Safety
Standard 5 - Mental Health and Well-being
Standard 6 - Alcohol, Smoking and Substance Misuse
Standard 7 - Healthy Eating
Standard 8 - Physical Activity & Musculoskeletal Health (MSK)
Additional standards are required for Level 2 and 3 although your organisation can choose which standards they select depending on the needs of your workforce.
There are 3 levels which your organisation can work towards. Once your organisation has met the criteria for each standard, you will be awarded a certificate. Your organisation must meet the criteria needed for the lower level before submitting evidence for the next level.
Signing up 
Before you submit your submission form, your organisation will need to do the following:
gain senior leadership/ managerial support to commit to Worcestershire Works Well (WWW), and to ensure that the necessary changes within the organisation are possible
identify 'Workplace health and well-being champions' who will work together within your organisation to lead and co-ordinate your organisational approach;  you will need to name a champion/lead champion when signing up to WWW
visit the standards page to gain understanding of the scheme
After you have submitted the form 
On receipt of your submission form, your organisation will be allocated a WWW representative (rep) who will contact you to arrange a meeting. The meeting will involve the representative discussing the toolkit and standards with you in full detail. They will also offer support throughout the process and be your first point of call if you have any queries.
Your rep will aim to get in touch with you within two weeks.
In the meantime, it will be useful if you could start to review and complete your initial self-assessment which lays out the criteria for level 1 accreditation, as well as your organisational profile:
These documents are for your organisations use only and your rep will be able to support you with completing and using these documents if necessary.
The self-assessment can be used to help you to identify any areas of improvement to support your organisation develop a healthy workplace approach and ultimately achieve accreditation.
The organisational profile can be used to develop a tailored approach for your organisation considering the needs of the organisation and employees.