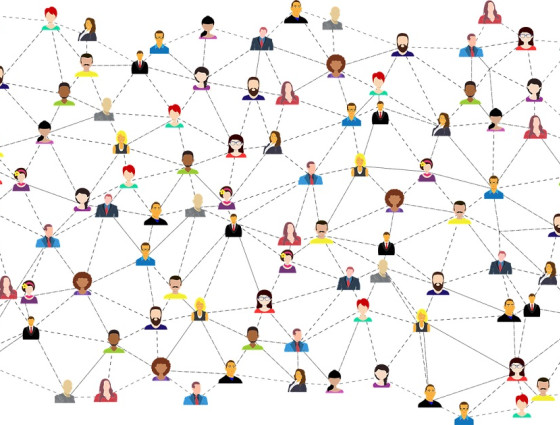 Unemployment support for those aged 16 to 24
For individuals aged 16-24 the following programmes offer a range of services to support young people with securing employment and training opportunities in Worcestershire. 
Employment support and training opportunities
GLP Training
GLP Training provide support for young people aged 16-18 (19-24 with an EHCP) into their journey into working life through their employability study programme, starting September 2021.
The training centre in Worcester city centre boasts an impressive practical learning bay where learners will be taught things such as tiling, plumbing, painting and basic electrical work, as well as offering valuable employability skills to prepare young people for the next step in their journey. Also on offer is Maths and English courses and work experience opportunities to prep and prepare learners for an apprenticeship and or employment.
Training/Courses/offered: Employability Programme
Ages: 16 – 18 yrs old
Location: Worcester
To apply please fill in the 2 Counties Training Form
Pershore Riverside 
Pershore Riverside is a programme that uses mentoring to build employability skills in users. The programme includes an induction process (1-2-1) followed by team building exercises. Riverside primarily use water sports as a tool to get individuals out of their comfort zone and identify strengths and weaknesses. Support is tailored to users' personal goals and future progression. The course ends with a variety of guest speakers and information on other courses available to motivate and captivate individuals progress going forward. 
Training/Courses/offered: Mentoring / Employability Skills 
Ages: 16 – 24 yrs old
Location: Pershore 
Website: Pershore Riverside Centre
Worcestershire Apprenticeships 
Worcestershire Apprenticeships are a free apprenticeship hub who provide services for young people, parents and employers to encourage the growth of apprenticeship opportunities and increase the number of young people becoming apprentices in Worcestershire. The Apprenticeships team offer 1-1 support for anyone 16 to 24 years of age but are happy to advise anyone over 25 years. 
Young Solutions 
Young Solutions offer a mentoring programme to increase individual's confidence to either access employment or education options, offering a supportive ear to discuss your individual situation and help to make the next choice. Young Solutions programme also supports to address issues such as homelessness, drugs and alcohol, mental health and others.
Workpays 
Workpays are a training provider who work working to support young people aged 16 – 24 to deliver a range of bespoke training programmes, which lead to recognised accredited qualifications that support to gain employment. 
Young Adult Learning Worcestershire
Young Adult Learning Worcestershire provides individuals aged 16-24 with pre apprenticeship training programmes (traineeships). Traineeships are work experience focussed and support users by preparing them for their future career. The programmes are 21 hours per week for 26 weeks and will focus on developing generic employability skills that will enhance future applications for Apprenticeships or employment in any occupational area. This will involve 2 or 3 days per week in work experience, and one day per week off-the-job working towards achievement of an employability qualification and English and Maths functional skills qualifications. 
Traineeships 
Traineeships are education and training programmes with work experience that are focused on giving young people the skills and experience that employers are looking for. At its core are work preparation training, English and Maths and a high-quality work experience placement. During the placement skills will be gained to help individuals secure an apprenticeship or to find full-time employment.
A Traineeship also provides the opportunity for users to build their CV and receive interview practice and support. Traineeships in Worcestershire are available with Two Counties Training, Nova Training, Warwickshire Group of Colleges and Kidderminster College. Worcestershire Apprenticeships can also support you in finding a Traineeship. 
Princes Trust 
The Prince's Trust Employment, Teamwork and Community skills programme offers a qualification through 12 weeks of personal development. The programme aims to: 
Build self-esteem 
Improve confidence 
Make new friends 
Develop group and teamwork skills 
Participate in work experience 
Develop presentation skills 
Progression opportunities are available upon completion 
Princes Trust details:
Training/Courses Offered: Employability/ Mentoring 
Ages: 16-24 
Location: Worcestershire 
Contact: Poppy Merricki (Princes Trust Programme Co-ordinator) | pmerrick@warwickshire.ac.uk ) | 07552 857098
Progressions 
Prospects offer young people the opportunity to achieve Level 1 Certificate in Progression and/or Level 1 Award in Vocational Studies. This is achieved through the delivery of: 
Personal development 
Preparing for Work 
Effective Communication 
Work experience 
Maths & English 
Practical activities 
Upon completion of the programme there is the option to progress to Apprenticeships, Further Education, or Employment.
Training/Courses Offered: Employability/ Mentoring 
Ages: 16-18
Location: Worcester and Redditch 
Contact: 01905 743479 | ngardiner@howcollege.ac.uk
Malvern Business Academy 
Malvern Business Academy work in conjunction with housing associations to unlock potential and move individuals from benefits into self-sufficiency, either in self- employment, employment or a mixture. The course provides the following qualifications: 
BTEC 2 Certificate Understanding Enterprise and Entrepreneurship 
BTEC 2 Diploma Understanding Enterprise and Entrepreneurship 
Duke of Edinburgh Award
Malvern Business Academy details:
Nova Training 
Nova Training offer traineeships in the following industries: 
Customer Service 
Motor Vehicle 
Retail 
Hair & Beauty 
Construction 
Business & Administration 
Warehousing & Sales 
English, Maths & ICT and Work Placements 
All learners regardless of bursary entitlement with be eligible for £150 worth of bonuses throughout the programme based on attendance, qualification achievement and progression. Work experience and placements are a major part of the programme and learners will be on placement by week 2.
Supporting Young People's Journey to Work
Youth Employment UK, launched a new virtual learning programme for young people. Youth Employment UK are an independent, not for profit social enterprise founded in 2012 to tackle youth unemployment. This free tool will support young people to navigate their next steps and build their futures. 
This programme is aimed at young people 17+, it is their guide to navigating what's next. Suitable for young people still in education, training, in a first career role or for those unemployed. Whatever their stage this programme will boost their self-awareness, skills, knowledge about the world of work and confidence in their place in it.
The 8 courses in the programme are highly interactive, mixing video, activities and opportunities for self-reflection to help young people discover more about themselves, their needs and how to plan their future.
Young people work through each course at their own pace achieving certificates, progress updates and more. Alongside the new courses is a brand new personal dashboard that helps to create their CV, find opportunities and unlock even more inspiring content. The journey never ends.
Training/Courses offered
Young Professional: Explore Programme (14-16 year olds) launching February 2021
Virtual Work Experience launching February 2021
Young Professional Partner Programme launching March 2021
Young Professional Programme for those with additional needs April 2021
Where Can I Find It?
You'll need to register with Youth Employment UK as a Young Professional at their website Young Professional Training