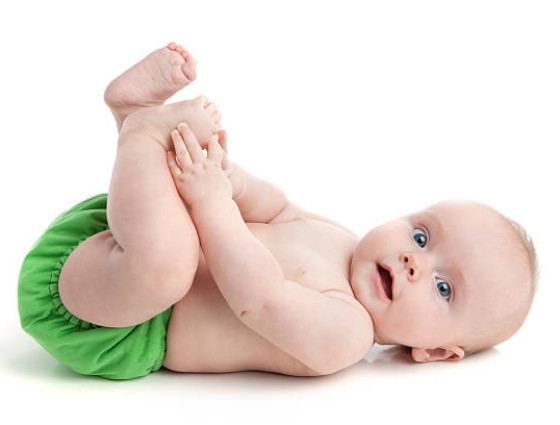 Reusable nappies
Choosing real nappies is one of the single biggest things you as a family can do to cut down the amount of non-recyclable waste you produce.
Why choose reusable nappies?
A baby will use around 5,000 disposable nappies by the time they are potty-trained, a colossal amount of waste.
In comparison, just 20 cloth nappies could see you through the whole time, and probably last for the next baby as well!  Around half the residual waste (black bin waste) a family with a baby produces, is nappies. 
Switching to reusable nappies is much kinder to the environment. In addition to removing a mountain of waste, they produce far fewer greenhouse gases in their production and use far less water – even with the washing!
Around twice as much water is used to produce the required number of disposable nappies than will ever be used in the production and washing of reusable nappies.
In addition to all of the environmental benefits, you can save hundreds of pounds. You can set up a stash of reusable nappies for around £100 (less if you buy second-hand) whereas disposables will cost you roughly £500 to £1500 for the first 2½ years, depending on brand. 
Worcestershire County Council offers parents £30 towards the cost of reusable nappies, either in the form of a voucher which you can redeem against trial packs from TotsBots, Bambino Mio and Close Parent or as a Love2Shop voucher if you have already purchased your nappies (terms & conditions apply. See Applying for cashback page).